Distribution of Ration and Health Kits - 21st May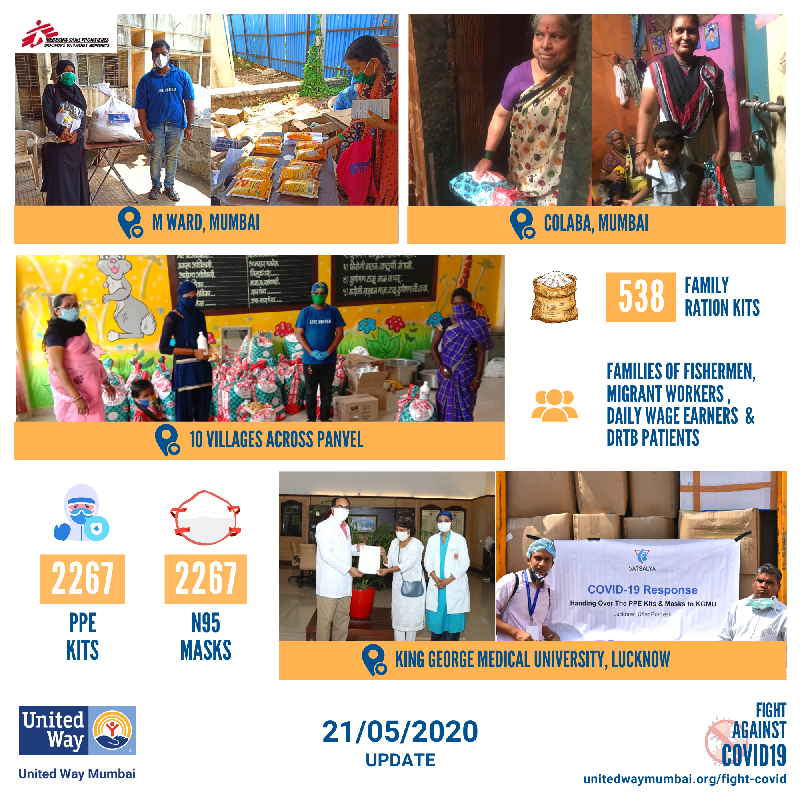 The extended lockdown, the loss of livelihoods and the increasing positive cases continue to worsen the crisis.
We extended PPE kits and N95 masks provisions to Lucknow, UP, while scaling up ration kit distributions to families of fishermen, daily wage earners and migrant labourers through our local community partner - Shiv Shastri Mandal in Colaba and to the tribal communities in 10 villages across #Panvel.
We were also able to provide essentials to the families of Drug-Resistant TB patients at M ward in collaboration with our community partner MSF.