Let's READ - Support Underprivileged Children from Slum Communities
Let's READ is United Way Mumbai's campaign to reach out to 5000 underprivileged children and provide them with the opportunity to experience the joy of reading.
Read More...
My Appeal
Angel Xpress Foundation works to transform the lives of underprivileged children through regular access to educated adults. Thay provide a platform for adults to fill the educational needs of children who can grow up to make responsible choices. They operate out of centers in parks and promenades across Mumbai city through tutoring sessions in English and Math. Children from the slums and migrant colonies come to our centers to connect with their affluent educated, neighbors who care enough to teach, guide and respect them as individuals. They aim to bridge the gap between public and private schools and to inculcate confidence in these young souls. I have been a part of AXF for over seven months now, initially, I taught the kids at the Andheri Centre almost every day for four months. As my school began I was connected to them in some way or the other. Today I want to finally be able to return the love and respect I have got from this place. On my birthday, I was loved and made feel special by the kids at the Andheri Centre, like I was one of their own. I want to organize a collective birthday party for all the kids at the NGO to make them feel how special every single one of them is, how unique they are in their own ways and bring a smile on their faces. Please help us celebrate the lives of these little angels.
Project Details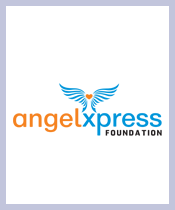 Angel Xpress aims to help children from low income communities perform to their greatest abilities with help from the more affluent members of the community, who don't just volunteer as teachers, but also participate as mentors and guides. The organisation is a free service provider for Mumbai communities, who are interested in helping underprivileged children in their locality. The NGO runs theses classes for underprivileged slum children in public parks in eight locations across Mumbai city.
We look to encourage the children's love of reading by gifting them books, which they would otherwise not be able to afford.
Target: 800 Children. 12 Mini-Libraries. 5800 Books.