Let's READ - Support Children of Migrant Construction Workers
Let's READ is United Way Mumbai's campaign to reach out to 5000 underprivileged children and provide them with the opportunity to experience the joy of reading.
Read More...
My Appeal
Mumbai Mobile Creches is a 43 year old organisation working with children of migrant workers living on construction sites. MMC's education programme is tailor made to meet the needs of migrant children. Many of the children MMC caters to are first generation learners with limited exposure to books. Therefore, MMC gives immense emphasis on book reading and story telling, that enables in increasing reading and writing skills, and at the same time kindles the creative and imaginative spaces of the young minds. The MMC staff implements a variety of reading sessions meant to encourage and promote reading among MMC children and the community. Join me in raising funds for gifting sets of 5 books to 100 children attending MMC's daycare centres.
Project Details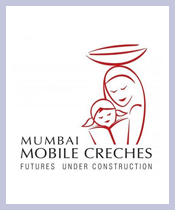 Mumbai Mobile Creches runs daycare centres across Mumbai city, inside construction sites for children of migrant construction workers. Their education programme aims to prepare children for school, focusing on providing basic reading, writing and arithmetic skills, along with after school care, if needed. The aim is to ensure that children are given the necessary support so that they do not drop out of the educational system.
Your support can ensure that these bright minds can enjoy the uplifting experience of reading a book.
Target: 1100 Children. 12 Mini-Libraries. 7300 Books.