Project Details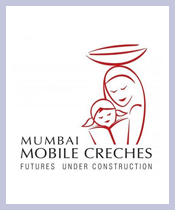 Mumbai Mobile Creches runs daycare centres across Mumbai city, inside construction sites for children of migrant construction workers. Their education programme aims to prepare children for school, focusing on providing basic reading, writing and arithmetic skills, along with after school care, if needed. The aim is to ensure that children are given the necessary support so that they do not drop out of the educational system.
Your support can ensure that these bright minds can enjoy the uplifting experience of reading a book.
Target: 1100 Children. 12 Mini-Libraries. 7300 Books.