Let's READ - Support Underprivileged Children from Slum Communities
Let's READ is United Way Mumbai's campaign to reach out to 5000 underprivileged children and provide them with the opportunity to experience the joy of reading.
Read More...
My Appeal
Namaste, Dear Supporters, we are a group of five working professionals from IT/ITES companies ,passionate about computer and teach computer across Safipur, unnao , I have Mohammad Riyaz Siddiqui ,was born and brought UP in Safipur unnao, a small Village near Unnao Distt.Uttar Pradesh , My thought of helping village Student with Lower Economical Backgrond and provided them with Quality Education , especially basic Computer Education ,was encouraged by my close friends At present ,we have managed to collect 15 old -new computer systems. we have registered a society by name of " SHAKIRA SIDDIQUI SEWA SANSTHAN" , registered office Vill & Post - Unwan Safipur, Unnao Utter Pradesh ,India Our Focus - Free Computer Education we are a start -up society , working to assist in computer -aided learning since computer is considered a major tool to bring Innovation in village students, we teach computer Basics which will Help in opening up a World of Opportunities for the village youths . we also focus on teaching English language along with basic computer Education . we live in india and this computer education campaign would need a steady support, Running Cost Is estimated as Followed ; 1- Building Rent --- 7000/ per month 2- computer Faculty two -12000/ per Month 3- Electricity Bill - 2000/ per month 4- Other Expenses - 3000/ per month Approximately , we need Rs 20,000 / per month To Run this free computer education project succesfully for another 3 years ,we estimate total expenditure of around Rs -7,20,000/- we recently celebrated NSDC Yuva Kaushal Day in this organization and with the help of few feiends, we are able to distribute 372 Skills Trainee & Certification and placement . And recently we are also Provided 3 months computer training and Certification to the poor rural youths , so that they should make their bright future . we are hoping to extend this project to nearby Village . For more Information Please Visit ;- www.shakirasiddiquisewasansthan.org write to us- riyazsiddiqui15@yahoo.com or callus ;- 9598613000 Namaste, Mohammad Riyaz Siddiqui Director Shakira Siddiqui Sewa Sansthan
Project Details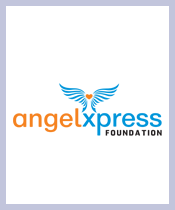 Angel Xpress aims to help children from low income communities perform to their greatest abilities with help from the more affluent members of the community, who don't just volunteer as teachers, but also participate as mentors and guides. The organisation is a free service provider for Mumbai communities, who are interested in helping underprivileged children in their locality. The NGO runs theses classes for underprivileged slum children in public parks in eight locations across Mumbai city.
We look to encourage the children's love of reading by gifting them books, which they would otherwise not be able to afford.
Target: 800 Children. 12 Mini-Libraries. 5800 Books.