United Way Mumbai strives to bring professional management concepts into practice. The high degree of involvement of the Governing Board comprising corporate CEOs and other industry leaders, adds to the credibility of the organization's functioning ensuring the highest standards of integrity are maintained in fund allocation and management. The board of trustees is on purely voluntary and non remunerative basis.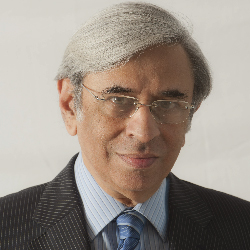 Homi R Khusrokhan, Chairman
Sr. Advisor, Private Equity, Tata Capital Ltd.
Homi Khusrokhan is a Commerce Graduate from Bombay University and a fellow of the Institute of Chartered Accountants of India and a M.Sc. (Econ.) from the London School of Economics and Political Science. He worked for 29 years with Glaxo & Burroughs Wellcome in India and retired in 2000 as Managing Director of both companies. He then joined the Tata Group as MD of Tata Tea Ltd. on a 3 year assignment and then moved to Tata Chemicals Ltd in 2004. He retired as MD of Tata Chemicals in December 2008. After his retirement from the Tata Group, he now serves on the Boards of several companies in a non-executive or advisory capacity and is presently a Vice President of the Bombay Natural History Society. In February 2009, he was appointed a Special Adviser to the Government-appointed Board of Satyam Computer Services Ltd. to assist with the turn-around of the company and the induction of a new strategic investor.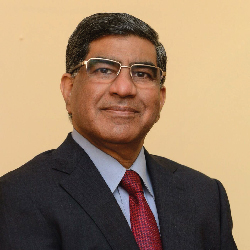 Rohit Adya, Vice-Chair
Managing Director and Founder of M/s RA Growth Consulting
Mr. Rohit Adya is a seasoned professional with more than 39 years of experience. Currently, he is the Managing Director and Founder of M/s RA Growth Consulting, based in Mumbai and specialising in Consulting in IOT / Digital Services / Fintech / Telecom / Telecom Infrastructure for Clients / PE firms, Service Providers, Consulting Firms, etc. He currently advises several leading PE Firms that have large investments in the above sectors and mentors start-ups in the same. Prior to this Rohit was the President, Strategy - Chairman's Office at Reliance Industries, where he was responsible for the formulation of the digital strategy. Mr. Adya was also External Affairs Director (Executive Board Member) at Vodafone from April 2013 - March 2015, where he spearheaded External Affairs - Corporate Communications, Reputation & Public Policy. He has served as Operations Director - West, at Vodafone India in 2012-13, where he led the overall business for Vodafone India Western region - a US $1.88 Billion business operation. From January 2010 - March 2012, Mr. Adya was Chief Executive Officer at Vodafone India Mumbai Circle, leading Vodafone's largest circle business. He has also been Chief Executive Officer at Vodafone Essar (July 2004 - January 2010) and Hutch (July 2004 - September 2007).
READ MORE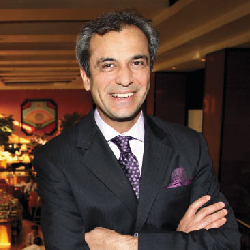 Devendra Bharma, Treasurer
EVP, The Oberoi Group
Devendra Bharma, Executive Vice President, Oberoi Hotels and Resorts, Mumbai is an alumnus of the Oberoi Centre for Learning and Development (the erstwhile Oberoi School of Hotel Management). He has over 25 years of experience as a hotelier and has been an integral part of The Oberoi Group. After Graduating from Hindu College, Delhi University, Devendra Bharma began his career with The Oberoi Group as an Assistant Manager in Food and Beverage at The Oberoi Grand, Kolkata in 1986. Dedication, passion and commitment saw him put in his best and grow in his career with the Group. After stints in Food and Beverage and Front Office and experience in various Oberoi Hotels, he rose through the ranks to take on his first General Manager role at Trident, Agra in 1997. From thereon, he headed hotels in Mumbai, Bangalore and Delhi. 2008 saw him getting an opportunity to head The Oberoi, Mumbai and Trident, Nariman Point, Mumbai as Executive Vice President. And later, he was made responsible for Trident Bandra Kurla too.
READ MORE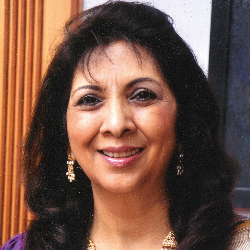 Dr. Indu Shahani, Board Member
President & Chair - Academics of the Indian School of Design & Innovation (ISDI), ISDI-WPP School of Communication and the Indian School of Management and Entrepreneurship (ISME)
Dr. Indu Shahani, Principal of H.R. College of Commerce & Economics, from 2000 to 2016, was appointed Sheriff of Mumbai for 2008 and 2009. As Sheriff, she launched the 1298 Women's Helpline against domestic violence and harassment with the help of leading NGOs. Dr. Shahani has over three decades of teaching experience at college and university level, where she has played the lead role in nurturing managers with a heart, through the student-empowered teaching-learning model. From August 1st 2016, Dr Shahani has also been appointed as President & Chair - Academics of the Indian School of Design & Innovation (ISDI), ISDI-WPP School of Communication and the Indian School of Management and Entrepreneurship (ISME); as well as the founding Dean of ISME.
READ MORE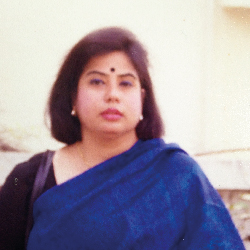 Karuna Bhatia, Board Member
Head of Sustainability India & SA, Standard Chartered Bank
Karuna Bhatia has been the Head of Sustainability India & SA since March 2009. She has moved to provide strategic business direction to the Bank's Sustainability agenda. Standard Chartered Bank is the world's truly International Bank having a footprint in over 50 countries. The Bank is ranked among the Top 25 in the FTSE 100 and employs over 85000 employees representing 100 nationalities. Prior to this role, she was the Business Head Microfinance, Standard Chartered Bank since 2008.
READ MORE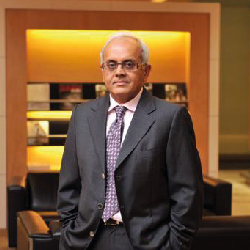 Mihir Doshi, Board Member
Managing Director and Country CEO, Credit Suisse, India
Mihir J. Doshi is Managing Director and Country CEO of Credit Suisse, India. He joined Credit Suisse in April 2006 and is based in Mumbai. He is a member of the Asia Pacific Management Committee, the Asia Pacific Operating Committee and the Emerging Markets Council. He has been instrumental in re-establishing Credit Suisse's India franchise, which today is active across Private Banking, Investment Banking and Asset Management. He has been deeply involved in strengthening the overall business profile of the Bank in India and in providing its strategic direction. He also oversees the 2 Centers of Excellence in Pune and Powai from a country management perspective and ensuring the delivery of qualitative off-shore services to the various regional offices of Credit Suisse globally.
READ MORE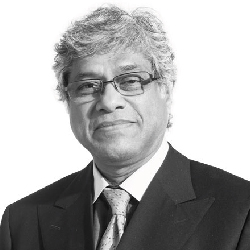 Pradeep Poddar, Board Member
Former MD and CEO, Mount Everest Mineral Water Ltd.
Pradeep Poddar is a Chemical Engineer from UDCT Mumbai and an MBA from IIM, Ahmedabad. A veteran of the consumer goods industry, he groomed himself as a fast track executive in Glaxo foods, Heinz and now Tata. He became the first Managing Director of Heinz for India and South Asia in January 1996 at the age 41. In 2000, he was ranked in the top 5 percentile of North American Executives by Personnel Decisions International, New York. Pradeep led Heinz successfully for nearly a decade by creating a robust and sustainable business platform. He established the Heinz Nutrition Foundation India and built the concept of 'wellness' in India. He was awarded the prestigious Udyog Ratna award by the Karnataka Government and Wisitex Foundation in 2001 for his distinguished contribution to the food industry.
READ MORE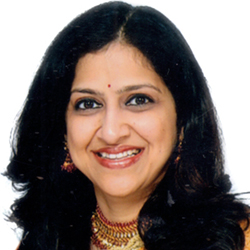 Radhika Kaji
Board Member
Radhika Kaji is an entrepreneur and philanthropist, with a passion for and knowledge of varied subjects, from technology to business strategy. Her experience ranges from being a member of the Advisory Board at Cloud Income Properties, to being a Founder Board member at RAS Propack Lamipack Limited, during the initial project implementation / stability stage where she was actively involved in the setting up of a 150,000 sq.ft. facility on a 10 acre land, at Chakan near Pune. Her experience helped her understand not only the dynamics of being associated with a Public limited company's board, but also the manufacturing, financial and statutory compliance necessary for such an endeavour. In addition, she saw a gap in the customer artefacts space and decided to launch 'Au Glaise' an entrepreneurial venture, manufacturing ceramic artefacts for the hospitality industry with customers such as, ITC Hotels, Indian Hotels and The Oberoi Group.
READ MORE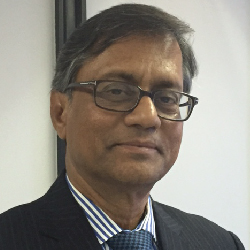 S.K. Mitra, Board Member
Chairman, QSK Advisory Pvt. Ltd.
S.K. Mitra is currently on the Board of several reputed companies in diverse industries as an independent Director. He is actively associated with several international NGOs, Committees and Chambers in India. Mitra was instrumental in setting up the Merchant Banking Divisions of Bank of India in 1977 and then in 1978 for Standard Chartered Bank in Mumbai. In 1985 joined American Express Bank as the Head of Corporate Banking and Investment Banking in India. In 1990, he set up the GIC Mutual Fund, sponsored by the Government owned General Insurance Corporation of India.
READ MORE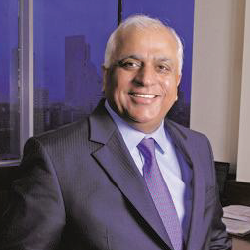 Sunil Mehta, Board Member
Chairman & MD, SPM Capital Advisors Pvt. Ltd.
Mr Mehta has over 32 years of leadership experience in banking, financial services, insurance and investments with Citibank and AIG. In 2013, he moved on from AIG, where he was the Country Head & CEO since 2000 and started SPM Capital Advisers Pvt Ltd, of which he is the Chairman and MD. At AIG, Mr Mehta was responsible for AIG's ten businesses in India, covering Insurance, Financial Services and Investments, and provided strong leadership in setting up AIG's insurance JVs and expanding AIG's presence in other areas. Before AIG, Mr Mehta worked with Citibank for over 18 years, where he held various leadership roles, including Senior Credit Officer and Head of the Corporate Bank in India.
READ MORE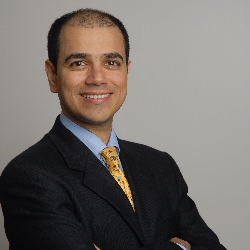 Sunit Mehra, Board Member
Managing Partner, Hunt Partners
Sunit heads Hunts' Private Equity practice across Asia, and is a Founder Managing Partner of the firm. Sunit started his search career with Horton International, a high-end executive search firm in the US in 1996 and later moved to India to head Horton's India operations. Sunit has worked with a large number of corporate boards and is an advisor to several Indian business houses on Corporate Governance. He has co-authored the India Board Report, India's foremost research paper on Corporate Governance, in conjunction with the CII. He was previously the Managing Director of Omni Business Machines Ltd, a telecommunications product manufacturing and distribution company.
READ MORE