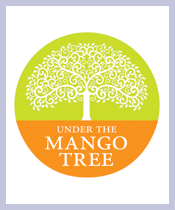 Under The Mango Tree Society
Under The Mango Tree, A-412, Byculla Service Industries Premises Co-op Society Ltd, Dadoji Kondeo Cross Marg, Byculla, Mumbai, Maharashtra, India, 400027
Founded Year: 2009
Cause category: Livelihood Generation
Telephone: 022-23753110
Charity Bib Status:
Not Available
Raised by 4 contributors.


Donations for SCMM 2015 are closed. Thank you.
About NGO:
Under The Mango Tree (UTMT) Society is a not for profit founded in 2009 that promotes beekeeping to increase agricultural productivity, enhance incomes and improve livelihoods of marginal farmers in India. UTMT provides training and hand holding support to farmers to learn beekeeping with the indigenous Apis cerana indicabee The Bees for Poverty Reduction programme is implemented in three states – Maharashtra, Gujarat and Madhya Pradesh. UTMT utilizes the power of market forces to provide poor farmers with a lucrative income stream.
Fundraisers supporting this NGO:


Fund Usage:

Reach out and provide hand holding support and beekeeping kits (beeboxes, honey extractors, bee velis) to more tribal farmers.
- Provide advanced beekeeping training for Master Trainers, Beekeepers in bee colony rearing.
- Create more livelihoods around the honey beekeeping value chain like training Self Help Group (SHG) women in tailoring swarm bags and bee veild and local carpenters in production of beeboxes.
Impact:
Somabhai Magi
Dandwal village, Dharampur block, Valsad district, Gujarat
Somabhai, aged 26, has been master trainer with UTMT for over two years. He has trained 21 farmers in his village and has led training in newer villages in his block. Despite his humble demeanor, he enjoys the leadership role that is required of master trainers. Along with the five boxes he owns, Somabhai oversees 20 more boxes in his village. He has also contributed to UTMT's research on the agricultural effects of Apis cerana bees.
Somabhai explains how for every square meter of crops, on average there is a 3kg increase in quantity. "An area that used to be worth 300 rupees is now worth 600", he says. Like most other villagers, Somabhai grows rice, nagli, niger, pulses, and vegetables for his family. He uses the extra money earned from increased agricultural productivity and sale of honey to buy food, pay hospital bills during emergency, and pay for his daughters' education