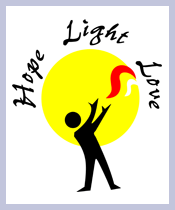 Sneha Sagar Society
Sr. Martha Mandal, Sneha Sagar Society,102/sai Park, Ramesh Nagar, Amboli, Andheri West, Mumbai, Maharashtra, India, 400058
Founded Year: 1999
Cause category: Education
Charity Bib Status:
Not Available
About NGO:
Sneha Sagar was established in the year 1999 August by sr. Martha Mandal, who was working as a teacher, but seeing the needs of the poor children she left her job and fully dedicated herself for the service of the poor and the needy people especially in Mumbai.
At present we have 3 centers of the orphans children and 2 centers for the poor and destitute senior citizens. The service is given to all caste. As we believe god is in every human being and we need to see that we serve god.
Children given the best of their education. We provided them with all the basic needs shelter, food, clothing, medication, education, extra curricular activities, moral values etc.
Since our org. is new coming up we need funds for one orphanage(which is on rent) to buy a place so that we can give them permanent shelter and also can shelter many more needy children who are desperately seeking for shelter in the heart of Mumbai.
Main aim is to lead these children to main stream of life and the society.
Fund Usage:

I would be very happy to spend the marathon fund for the Malwani orphanage because most of the children are from Mumbai . this orphanage is conducted on rent as I said already. We have see some place for the children but we do not have fun for the same.
The total cost of the project is
Land cost - 3.5 core
Construction 1 .5 core

Impact:
We have Rajashree and Raju , brotherand sister. They have lost their parents with the illness of TB and Raju also was affected with the same illness. But now Rajashree is in std 5th and Raju in 2nd std. doing very well.
We also have a kid just one and half year now, who was thrown in the compound of the St. Blaise church ,then she was only 3 days old.