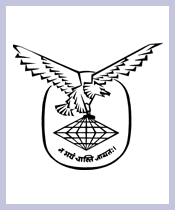 BCAS Foundation
7, Jolly Bhavan No. 2, Ground Floor, New Marine Lines, Mumbai, Maharashtra, India, 400020
Founded Year: 2002
Cause category: Education
Charity Bib Status:
Not Available
Raised by 0 contributors.


Donations for SCMM 2015 are closed. Thank you.
About NGO:
Bombay Chartered Accountants' Society is a voluntary organisation of CAs with more than 8,700 members from all over India. It caters to the needs of its members in particular and the tax paying public in general. The Society organises seminars/workshops/ conferences/study circles/lectures; publishes a monthly journal and various publications of professional interest; provides a large knowledge base on its website and makes representations to the Govt. for improving quality of legislative enactments. The Society has completed its 62nd year on 6th July, 2011
Fund Usage:

Sponsorship of Students Educational Fees to Pursue the CA Course.
Impact:
The Educational Impact of the Bombay Chartered Accountants' Society when it comes to Enhancing the knowledge of Chartered Accountants can be seen from the number of programmes carried out in last financial year as presented in our Annual Report.