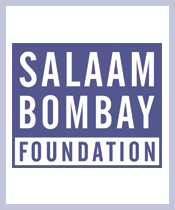 Salaam Bombay Foundation
5/6 Rewa Chambers, 31, New Marine Lines, Mumbai, Maharashtra, India, 400020
Email: kajal@salaambombay.org, sbf.marathon@gmail.com
Website: www.salaambombay.org

Charity Bib Status: Sold out

About NGO:
Salaam Bombay Foundation is India's largest NGO focusing on tobacco control in children. The Salaam Bombay Foundation child is typically 10 to 17 years of age, goes to a government school, lives in Mumbai's over-crowded slums, and has multiple responsibilities and lives a highly pressured and stressful childhood. These circumstances make the child particularly vulnerable to negative influences and highly susceptible to tobacco consumption.
Salaam Bombay Foundation Sports and Arts Academies pull them out of this mire by developing their personalities, instilling confidence, motivation, leadership skills, discipline, focus, respect for authority, increasing their ability to withstand peer pressure amongst others. The Academies also provide world class training to children in their chosen field thus equipping them with skills that will make them more employable, giving them a real chance at getting real jobs. These building blocks ultimately lead to personal and economic empowerment of the child.
The Sports Academy has trained over 2,000 children in cricket and over 300 girls in hockey. More than 1,500 children have been trained in Indian Classical Music, Theatre, Indian and Western Dance in the Salaam Bombay Foundation Academy of the Arts.
Fund Usage:

We at Salaam Bombay Foundation believe that children grow as their horizons grow. To help them make the right choices, to stay healthy and away from all substance abuse such as tobacco. Salaam Bombay Foundation trains children in sports and arts. Between the ages of 10-15 years, children develop confidence, motivation, discipline and hone skills that allow them to stay in school, perform better at their academics, display responsible behavior and have a better chance at economic empowerment. Over the last 10 years, we have had many successes. The children in our sports and arts programmes get better educational and vocational opportunities thus furthering their personal and professional development. Kavita Sonar (Salaam Bombay Hockey Academy) is now a part of the Maharashtra Girls' Hockey Team Marshall Ditto (Salaam Bombay Cricket Academy) captained his college Cricket team and is now an accountant in a real estate firm. Rajkumar Salve (Salaam Bombay Academy of the Arts) dreams of becoming a great actor and has already started sowing seeds towards his goal.
There are many such stories and all it takes is Rs.10,000 a dream. This year Salaam Bombay Foundation is running to make a 1,000 such dreams come true.
Impact:
An independent study conducted by The Harvard School Of Public Health assessed the effectiveness of a school-based life-skills tobacco control program for youth of low socio-economic status in Mumbai and the surrounding state of Maharashtra. It was hypothesized that the youth exposed to the SBF program would have greater knowledge of effects of tobacco use; be more likely to take action to prevent others from using tobacco; demonstrate more positive life skills and attitudes; and be less likely to report tobacco use. Students from grades 8 and 9 in SBF intervention schools were compared to 8th grade students from control schools (not receiving the programme). 1851 students completed a survey that assessed core program components. The primary outcome measure was self-reported tobacco use in the last 30 days.
Less number of students in the SBF program from the 8th and 9th grades reported using tobacco in the last 30 days as compared to 8th graders in non-SBF schools. SBF students were significantly more knowledgeable about tobacco and related legislation, reported more efforts to prevent tobacco use among others, reported stronger life skills and self-efficacy than students in control schools.
It was concluded that the SBF program represented an effective model of school-based tobacco use prevention that low-income schools in India and other low-and middle-income countries can replicate.
Page Url :
http://www.unitedwaymumbai.org/ngo72_sbf.htm
Online donations are now closed for SCMM'13'
Founded Year:
2002
Cause category: Health
Our Supporters
You can raise funds by placing this donation widget on your web page or blog. Please click on the image.