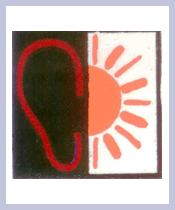 Centre For Hearing Impaired Children
25, E-road, Northern Town, Bistupur, Jamshedpur, Jharkhand, India, 831001
Founded Year: 1990
Cause category: Disability
Charity Bib Status:
Not Available
About NGO:
The Centre for Hearing Impaired Children, a charitable organization providing free services to all income group infants, was established in 1990 with the objective of creating a combined diagnostic. Educational and parent guidance facility for children with impaired hearing. It is the objective of the Centre for Hearing Impaired Children(CHIC) to, through concerted and committed efforts and the use of modern day technology, transform a child labeled "deaf and dumb" become a talking youngster leading a productive and independent life. The methodology used with binaural hearing aids. As distinct from sign language is Auditory - Verbal Method which means learning to listen and then talk which follows naturally.
Fund Usage:

Aim of the Project:
Prevention of Deafness: Creating a combined diagnostic, educational and parent guidance facility for children with impaired hearing by organizing camps in rural area to educate the people how to prevent hearing impairment in children.
Early Identification:
Aim of the project is to identify hearing impairment in rural and urban areas by doing various activities such as hearing screening of new born babies in Hospitals, Nursing Homes, PHC etc. Hearing screening of children (Below 3 years) from rural areas district covered East & West Singhbhum, Jharkhand. Early identification is very important for normal speech and language development.
Diagnosis
Confirmation: Once we screen the babies specially the babies on High Risk or who do not pass the screening test, will be sent for further evaluation to confirm the diagnosis (BERA Instrument)
Intervention and Rehabilitation: The Babies or Children of very low income group families found with hearing impairment will be provided free Hearing Aids, Earmoulds and Auditory-Verbal Training. (AVT)
Auditory-Verbal Training will be given to children who are below five years
and after training these children will be integrated in normal school, this way bringing them into main stream of the Society helping them lead normal course of life.
Auditory-Verbal Training is done in three stages. In the first stage "listening" training procedure starts, Conditioning is done through sound, child starts responding to sound on demand.
In the second stage child starts comprehending simple sentences and simple commands through "listening" and starts speaking two words and then few words sentences spontaneously. This is how through concerted and committed efforts and the use of modern day technology, transforms a child leveled "Deaf and Dumb" became a talking youngster leading a productive and independent life.
In this training no Sign Language or Gestures are used to teach the children, only intensive "listening" training is given to develop the language in children.
Since, we are focusing more attention on under privileged and rural populations. Most of our activities will be done in villages it will be totally free of cost including Screening, Diagnostic Testing, Hearing Aids, Earmoulds and TrainingThe state like Jharkhand is very backward in health Sector, Facing problems like lack of Medical Professionals, Hospitals in Villages & Specialist Doctors. There is not a single rehabilitation Centre in the whole of Jharkhand which can provide these services to poor villagers and tribals. By doing this project, we are confident that the disabled children can live like normal human beings.
The main area of funding we are looking for
To Purchase Audiological Equipments (Details enclosed)
To Purchase Hearing Aids for Free distribution among poor deaf children
More details are enclosed with this project report.
We are looking for the fund of Rs.33 lakhs.
We have applied for FCRA and it is in process.
Impact:
Rishi Satpathi
This boy had come to our school at the age of 2 years with bilateral severe to profound severe neural hearing loss. He was prescribed strong class hearing aid and training begun. After 3 years of training, he was admitted in a normal school. Now he is studying in class VIII and doing well.