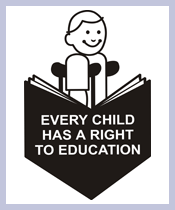 Society for the Education of the Crippled
Society For The Education Of The Crippled (child & Adult)agripada Municipal School Building, Motlibai Street, Agripada, Mumbai, Maharashtra, India, 400011
Founded Year: 1959
Cause category: Disability
Charity Bib Status:
Not Available
About NGO:
We have been building up expertise in the care and education of the children and adults with physical and multiple disabilities to integrate them into normal schools and make them self reliant.
We have a rehabilitation program and also provide transport, subsidized uniforms, nutrition, mid-day meals, milk and fruits daily. Around 350 students attend our 3 day schools and our residential project.
We also run an ex-students program for our adults with disabilities where we impart, NIOS education, computer education, vocational training, English education etc.
Fund Usage:

We will utilize the funds towards:
a) Raising funds to construct residential, educational and vocational unit at near Lonavla where we would offer the following facilities:
Educational
Residential
Physical Rehabilitation through correctional surgery, mobility aids, Physiotherapy and caliper workshop
Vocational Training-Tailoring, Screen Printing, Block Printing, Jewelry Making etc.
The first phase of construction would require funds : Rs.2,88,00,000/-
b) In our day schools:
The funds collected will be used towards:
Education
Physiotherapy
Medical Needs
Nutrition
Outings
Extra Curricular Activities
Adults (Ex-students) with physical and multiple disability:
Vocational Training for severely challenged
Computer & English education
Education for NIOS and YCMOU
Counselor
Remedial Training
Impact:
IRFAN PATHAN ( AGE 21 years) JOINED SEC IN 2003
Irfan was afflicted with polio when he was only 2 years old. He is incapacitated waist down. Earlier he would simply crawl to get around as his parents could not afford his treatment. On admission in our school, on the recommendation of the orthopedic surgeon, corrective surgery was done in 2002. He was given calipers specially made for him in our workshop.
Our physiotherapist trained him to walk the calipers and auxiliary crutches. With these appliances he can now walk independently and enjoys this. His physiotherapy continues.
Irfan joined our school in 2003 as a 13 year old for educational and physical rehabilitation. Observing his capacity to study and keeping his age in mind, he completed 2 standards in 2003 and subsequently 2 standards in 2004, all of which he completed with flying colors. He lives in our hostel and studies now in a nearby school and always tops his class.
Irfan by nature is very helpful especially towards other students in their studies. He enjoys music and is learning to play the harmonium and the drums and has passed the government music exam and is ever enthusiastic about participation in various events and competitions.
Presently he is pursuing a 4 years Government Diploma in Art (GDA) in commercial drawing at Abhinav Kala Mahavidyalay in Pune.