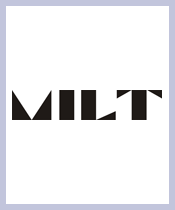 MILT Charitable Trust, Bombay
Dr Ashok Khanvte, Avanti Diagnostics & Surgery, 66-s.j.marg, Lower Parel, Mumbai, Maharashtra, India, 400013
Email: ak1951@gmail.com
Website: www.snehalayablr.in

Charity Bib Status: Not available

About NGO:
Milt, is an organization of growth oriented people with a goal of "making this world a little better beause we came here." this is achieved by giving loving, caring & sharing shelters to destitute boys, in"snehalayas". Milt runs 5 snehalayas in four metros-Bangalore, Mumbai, Chennai and Kolkata. Each of the MILT Snehalaya can house, 15 children & two house mothers.
The boys go to English schools till standard 5th. Then they continue further education at milt residential school, Simultala, Bihar state. Here they are educated till standard XII. Now, depending on their aptitude they are guided and sponsored in further education by miltonians or they are free to take up jobs and start a promising life as they are all majors by now.
We have destitute becoming engineers, microbiologist and even archetects. Others, can opt for careers in call centres or malls as smart sales persons, speaking fluent english and thus become self supporting.
A boy who had more chance of becoming an anti-social element is thus diverted to the main stream, with an earnest desire to do some thing contributory to the society that gave him a new lease of life.
Fund Usage:

Milt charitable trust, Bombay & its associated trusts in Kolkata, Bangalore & Chennai, are engaged in this noble venture for over 17 years. Milt residential school has been built at Simultala. Here children are provided with education, leadership training and sports facilities, food & accommodation free of cost. Over 250 children have benefited from this project & many more are expected to be benefited in future. We are expanding the school building and creating modern facilities for our students and teachers at an estimated cost of rs. 80 lakhs. We are providing infra structural facilities like electrification of the complex, using modern, solar power generation, adding residential quarters for staff, classes for the primary section where about 100 children get free breakfast & lunch besides free education.
the proceeds from your contribution will in a small but significant way bring a ray of hope of bright future for these destitute and poor children, who are supported free of cost all through their journey with MILT. Not one child has the feeling that his life is at the mercy of society's gratis and yet when they pass out of their school, they are eager to be contributors and not just consumers.
Impact:
Gourick Bhowmick was admitted to the milt charitable trust, Bombay's snehalaya in 1995. His father had died in an accident and mother anjali was a maid.
After completing his 5th in Mumbai, he was sent to MILT residential school Simultala. He was selected as the captain in 2009. He has passed his std XII with flying colors. He was a teacher at our primary school for one year and now has shifted to Mumbai for further education. Gourick wants to become a number one basket ball player in the world.
How wonderful to have a crystal clear goal at such young age!
This is possible because all the children at the milt residential school are given leadership training by the founder of milt- Mr Aporesh Acharya. The funds we have availed from the Mumbai marathon have gone a long way in shaping of the milt residential school at Simultala.
"..there are millions who don't get love, there are millions who don't have a father, there are millions who are not cared for but you are the one, who has given me all the above mentioned possibilities. Thank you. Gourick Bhowmick" excerpts from gourick's letter to Dr Ashok Khanvte
Page Url :
http://www.unitedwaymumbai.org/ngo60_mct.htm
Founded Year:
1993
Cause category: Education
Our Supporters