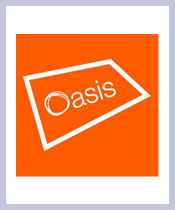 Oasis India
Oasis India, Gur Darshan Building, 192, Anna Sagar Marg, Kurla (w), Mumbai, Maharashtra, India, 400070
Founded Year: 1994
Cause category: Education
Charity Bib Status:
Sold Out
About NGO:
Our Vision is for communities- a place where everyone is included, making a contribution and reaching their God-given potential.
Recognising the enormous needs prevalent in urban society, in 1994, Oasis went global by setting up a base in India to work among people living in poor conditions and disadvantaged situations. Since then, considerable expertise has been gained and through projects that have been based on education, training, micro-finance, health & psycho-social care and residential rehabilitation, Oasis India strives to break the shackles of poverty and release productivity.
Having impacted over one million lives in nearly two decades, Oasis India continues to work in three metros with women, youth & children from poor communities, including those that are trafficked and sexually abused facilitating education, income generation, sports/ job training & placement, enabling them to make better choices in life. Through various initiatives Oasis India aims to bring empowerment, stability and holistic care into the lives of women and children who have been abused, exploited or marginalised. Oasis India's work has been designed to be effective and relevant to the needs based on its various contexts of involvement.
Fund Usage:

Oasis India runs a Drop in Center in the red light area at Grant Road and a Day Care Center for children vulnerable to trafficking and abuse. Women from the area are counseled and provided with their medical needs. Last year around 28 women left the area and were rehabilitated through Oasis run transition homes & alternate homes provided with jobs to meet their basic needs. House keeping courses, Life Skill Sessions and Health & Psychosocial counseling are imparted to the women. Oasis India works and aims at eradicating the root cause of trafficking. Prevention activities amongst the cities are conducted to raise awareness on human trafficking. The Oasis India Prevention Program aims to raise the level of awareness on human trafficking in Mumbai and Bangalore, teaching people what human trafficking is and how to stay safe. These activities are conducted in the mainstream society. However, the focus will be on working with specific groups of people, in specific geographical areas, who are most vulnerable to traffickers including poor or slum communities, teenage girls and young women.
Oasis India seeks to care for children and women who have been victims of human trafficking and related abuses. It recognized that prevention and care are strongly linked with good care for survivors of human trafficking being instrumental in preventing re-trafficking. The major focus of care is in the two Government Protective Homes, Special Rehabilitation Centre (SRC), for minors and Navjeevan Home, for majors. Holistic care like health and psychosocial care, adult literacy, and delivering life skills and livelihood sessions and Health & Psychosocial counseling are imparted to the women.
Impact:
"My name is Anisha". My father passed away when I was 7 and my mother when I was 8 years old. I was cared for by my uncle who was an alcoholic and made me beg for money. I brought home Rupees 400-500 per day and if failed to do so I was beaten up. My desire was to study but then I worked as a maid but lived on the footpath near MNK College in Bandra.
When I was 15 years old, I ran away taking my cousin brother to Pune. Was on the station for 2 days and approached by two ladies who promised me a job but instead sold me for Rs 25000/. I soon found myself into prostitution. I lost touch with my brother. One day I asked the customer to phone my uncle. Although this did not help, I was rescued in a raid. I was put into a remand home. Then later shifted to Deonar in Mumbai, here I was referred onto Oasis for counseling and other inputs, and finally into Nirmal Bhavan.
Nirmal Bhavan is the rehabilitation home for girls like me. I was provided a home with staff who loved and took good care of me. Soon I started doing my training at the Learning & Livelihood Center (LLC). I have become more confident in traveling. Topics like self esteem, you are special and unique to name a few, helped me find my identity and a sense of self worth. Many other topics have taught me how to care for myself better. I am grateful to my teachers & carer's who have encouraged me by helping me know my potential. Literacy, innumeracy has helped me learn to read and write- my dream. There is so much more to learn. I am grateful to God for the opportunity to learn and for giving me a hope and a future. I am determined to continue studying and also become a beautician and visit my family.