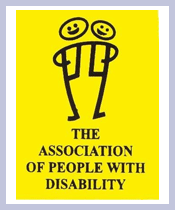 The Association of People with Disability
6th Cross Hutchins Road Off Hennur Main Road Lingarajpuram St Thomas Town Post Bangalore, Bangalore, Karnataka, India, 560084
Founded Year: 1959
Cause category: Disability
Charity Bib Status:
Not Available
About NGO:
The Association of People with Disability (APD) is a 53 years old Organisation working with people with disability in age group of 0 to 35 years with the sole objective of making them functionally, financially and emotionally independent, to the extent possible. APD's pillar programs are Education and Vocational Training & Livelihood. Since we are in the area of disability both Therapy and Mobility aids are integrated into these pillar programs. In addition to that we have an Advocacy wing and finally we collaborate with other NGOs for cost-effective expansion of our work.
APD's work is spread throughout Karnataka, having campuses in Bangalore, Chikbalapur, Davengere, Bijapur and Chintamani.
At any point of time we reach out to 24,000 people with a budget of around Rs.7.9 crores. Both ways it's a drop in the ocean as we have, as per very conservative estimates, 10 lakhs of disabled people in Karnataka and 70 million in India. The need is huge and our resource is scarce. Further details are available in our website www.apd-india.org.
Fund Usage:

The funds raised through Mumbai Marathon, will be spent on Education of the children.APD performance target was to educate 2800 children with disabilities under education programme. APD reaches out to them in 3 different areas, as under through 350 regular school teachers and 70 teachers from other NGOs.
1) Institutional Education-Direct
2) Community Based Education-Indirect
3) Supporting other NGO-Indirect.
Institutional Education: Shradhanjali Integrated School: is a regular school from Nursery to 7th Std, run for Children with various disabilities. To overcome barriers in securing admission for children with learning and multiple disabilities, APD promotes alternative system like the National Open School.
Community Learning Centre(CLC): is the learning centre for the children with severe disability, who cannot attend regular schools and for children who missed educational opportunity due to varied reasons. CLC has evolved and developed programmes that can be replicated for these children. The emphasis here is to enable children to acquire basic skills in language, maths through non-formal teaching methodology and independence in managing their day to day needs. The objective is to ensure the holistic growth of a child by facilitating learning, creating greater opportunity to experience and learn.
Community Based Education: APD is focusing on very severely disabled children, by educating and rehabilitating them APD is actively involved in enrolling them in regular mainstream schools and its Institutional programmes. After enrolling, APD ensures the retention of the children in schools by directly giving support in learning and training the parents and teachers.
Impact:
Name of the Child: - Spandhana
Age - 6 yrs
Disability - CP with multiple disability (Spasticity Quadriplegia)
Before APD Intervention: - The child was lying always on the floor with loss of neck control, upper & lower limbs stiffness, both hip contracture, feeding difficulty (always taking liquid food )was not able to roll, sit, stand, use of the hands or recognize her parents & communication problem.
Support by APD: Baby Spandhana was identified by APD and was provided various forms of therapy intervention and trained local cared takers and parents to provide regular therapy intervention. After APD Intervention: -Spandhana recognizes the parents, able to sit, stand & roll by herself, able to eat solid food, able to speak in gesture to express her needs, her social skills have improved like playing with other children makes her life enjoyable. This made the parents very happy about the child's progress & involved fully in rehabilitation of further supports for the child's need. The parents more involved to motivate other parents of children with disability. The impact of therapy and rehabilitation for baby Spandhana made a huge difference in therapy intervention & her father shown his interest to start a new school in their own community. Though her father is in education department he his giving priority for these types of children to get access in education and rehabilitation. We hope she will continue to become more optimistic & gain self confidence.