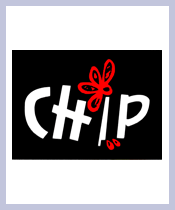 Ballygunj Society for Children in Pain
Chip,mumbai 365/2928/1 Motilal Nagar No.2, M.g.road, Near Badi Masjid, Goregaon (w), Mumbai, Maharashtra, India, 400062
Founded Year: 2004
Cause category: Education
Telephone: 022-28787012
Charity Bib Status:
Not Available
Raised by 0 contributors.


Donations for SCMM 2015 are closed. Thank you.
About NGO:
CHIP Mumbai, works with children in BMC schools in northern Mumbai suburbs. Since our inception in 2004, we have constantly endeavoured to implement a transformative model of Total Child Care, which involves improving the infrastructure of the schools, developing a more child-centric curriculum, and improving student health.
CHIP has established several programs to benefit the schoolchildren and the wider community. The schools now play a vital role in the community and present an opportunity to acquire valuable skills and education.
CHIP Programs
Balwadi program that provides early education and care to children (age 3 to5)
Tutoring and remedial support to help improve student academic performance (std 1 and 9& 10).
Creative life skills activities and workshops to provide students with extra support to develop key skills (std 3, 4, 5 & 6)
After school programs such as dance, drama and judo ,to enhance physical and mental wellbeing, creativity , team spirit and life skills ( std 5&6)
Supporting teachers with professional development opportunities to enhance teaching methods and practices that foster a child -friendly school environment
Delivering infrastructure support to schools as needed, such as additional classrooms, repairing of toilets maintenance of school grounds etc
Fund Usage:

Funds raised through the SCMM 2013 will be used to support CHIP Mumbai's 2013-14 BMC school programs:
Expand the CHIP Kindergarten program to 15 government schools, with emphasis on health and nutrition for children and mothers
Establishing a program for Children with learning difficulties in government schools
Supporting BMC teachers with professional development opportunities to enhance teaching methods and practices
Deliver infrastructure support to schools as needed, such as additional classrooms or toilets.
Start community centres that focus on after school programming for children in slum communities
Setting up and maintaining library and computer education programs in BMC schools
Impact:
CHIP SCHOOL ENRICHMENT PROGRAM: The pedagogical methods used in BMC schools , the quality of teachers and the facilities provided, all contribute towards low levels of learning especially at the primary level and influence retention and dropout rates.
In 2011 CHIP developed an in-school academic support model for 250 Class 1 students studying in BMC schools. CHIP identified areas where the current early grade curriculum and teacher training fall short, and then worked with a core team of education experts to develop a program that addresses those issues.
The program supplements teaching-by-rote with innovative learning methods and encourages children to use their curiosity to explore for information. The classroom, as a result, has become a hub of activity managed by a trained teacher who steers children towards self learning. The program includes implementation of a uniquely designed interactive curriculum imparted using technology. The program is conducted by women from the community who are trained by CHIP to be teachers .
Regular student assessments reveal that students are fast learning and significant achievements have been made in language, writing skills and conceptual understanding. On seeing the impact, we decided to scale the program and reach out to more students. In 2012, CHIP has expanded the program to cover over 1000 students. The generous contribution we received through the SCMM 2012 has been used to scale this initiative.
More Related
About SCMM 2015
Participating Charities
Corporate Teams
Individual Fundraisers
Student Challenge
Fundraiser Levels & Privileges
How It Works
Fundraising Kits
Charity Bibs
Frequently Asked Questions
Downloads
The Superhero Rises!
Click to watch the video.