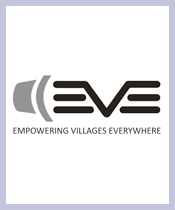 EVE Foundation
A.k.equities Pvt Ltd., 4th Floor, Maneckji Wadia Bldg., 127, M.g.road, Fort, Mumbai, Maharashtra, India, 400001
Founded Year: 2010
Cause category: Environment
Telephone: 022-43347000
Charity Bib Status:
15 Available
Raised by 0 contributors.

About NGO:
EVE is a student-run initiative. In the year 2011-12, we had registered runners for the Mumbai Marathon, collecting over Rs. 10 lakh for EVE.
To see the impact of Solar Lamps, EVE team visited various villages across India in Rajasthan, Arunachal Pradesh, Maharashtra and Assam.
Useful Purposes of Solar Lamps - they allow people to work after sunset, farmers to visit fields late in the night without fearing hidden snakes and scorpions, children to study after sunset - especially young girls who found new hope as they could pursue their education. Besides, the visits to the 'Ashram Shaalas' and the interaction with the local children has been a highlight and a motivating factor for our volunteers.
Village teachers report that students have been performing better as they can study for longer hours. Many of the children with their improved performances, have expressed higher ambitions and dreams. We are now looking at water purification and mobile hospitals. We are sure that we will be able to expand and 'Empower Villages Everywhere' across India in many more aspects.
Fund Usage:

We shall spend our funds for providing more Solar lamps to the needy areas and promoting education, providing books to libraries in Ashramshalas, jails and remand homes and sports in schools.
Impact:
On 8th June 2012 EVE team visited Arunachal Pradesh. We went to 'Tafragam, Tezu, Lauliyang, Tumba' of Lohit district and 'Khonsa, Barap, etc.' of Pasighat district. In Barap there's a special school named 'Kasturba Gandhi Vidyalaya' run by Vivekananda Kendra, Kanyakumari. It is a school for girls who are dropouts due to various reasons like, marriage, poverty, responsibility of looking after young siblings etc.
There is no electricity in Barap School since Oct. 2010. All the girls studied only in the light of EVE solar lamps. We gave 100 lamps totally free to the girls as they could not afford to pay the subsidized amount of Rs.350 even.
The villagers of Barap had a meeting with the young EVE team and placed a demand to send more solar lamps for them. All places are very difficult to reach as there can be landslide any moment, have to cross the rivers and there is no means of transport to reach them for together.
Today Arunachal Pradesh has a demand for 20,000 solar lamps for which we need funds.
Same is the case with Jawhar & Mokhada talukas of Thane district. Many villages in and around Nashik, Trimbakeshwar, Javhar are lighted 100% with our Solar Lamps.