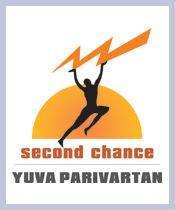 About NGO:
Yuva Parivartan(YP) an 83 years old NGO focusing on a segment of society that is less educated deprived youth. YP works for the youth who do not complete school hence have little Livelihood opportunities and end up as casual labor. Our program provides these youth with exposure to market realities, training in skills, helps build their confidence and realize their potential and also trains them to get jobs through job preparedness, initiatives like CV writing skills, interviews etc.
India boasts of a very large young population. With 50% of India's population under 25 and 80%+ school-drop out rate, the vast majority of these unskilled youth and their families will end up living in slums. Vocational training for this largely ignored population is a cost-effective way to gain skills to become employable and earn a livelihood and contribute to the National Economy.
Courses offered include Wireman, Air Conditioning & Refrigeration, Mobile repairs, Motor Mechanic, Tailoring & Fashion Designing, Beautician, Mehendi, Nursing, English Speaking & Life skills, Basic Computers & Entrepreneurship. New courses introduced are Retailing, Hospitality & Construction.
YP goes a step forward to enable them to take up employment or start their own business and become contributing members of society.
Fund Usage:
The donation from marathon would be utilized for funding of our outreach centers where we conduct vocational training courses for school dropouts & underprivileged youth. 1. Towards expenses of the unsponsored courses run by us at some of our centers 2. Towards expenses incurred in unsponsored camps for vocational training of underprivileged youth in the villages. 3. Towards expenses incurred in unsponsored partnership projects.
Impact:
Ever thought a painter could own two computer institutes and teach 200-300 students, at a young age of 22?
Well, that's the story of young Rizwan Khan. The youngest child in his family, from a poor family. Rizwan loves to paint and design. After finishing schooling, he got a job of painting roadside political hoardings. Soon, the hoardings were being designed using computer graphics, and were no longer done manually. Realizing the need of the hour he decided to study further.
He knew there was no future without some kind of education. He learnt basic computers on his own, by buying books and studying them at home. On learning about curses offered by Yuva Parivartan he joined the DTP course at Bandra.
Rizwan says, 'My life has changed completely after coming to Kherwadi, economically, financially, and for me as a person and how I am today. Today, I own two computer institutes, one in partnership and one of my own. Who would have thought I would be able to do that!'
Rizwan says, 'My life has changed completely after coming to Kherwadi, economically, financially, and for me as a person and how I am today. Today, I own two computer institutes, one in partnership and one of my own. Who would have thought I would be able to do that!'
He teaches DTP, Hardware, Software such as Corel, Photoshop, PageMaker etc at the two institutes. Apart from that Rizwan also designs flex banners.
A Teacher and Designer- Rizwan Khan


Page Url :
http://www.unitedwaymumbai.org/ngo39_kswa.htm

Founded Year:
1928
Cause category: Livelihood Generation