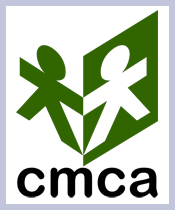 Children's Movement for Civic Awareness
No.346, 3rd Cross, 8th A Main, Iv Block, Koramangala, Bangalore, Karnataka, India, 560034
Email: vinodini.cmca@gmail.com, ravindra.cmca@gmail.com
Website: www.cmcaindia.org

Charity Bib Status: Sold out

About NGO:
CMCA volunteers work in over 300 schools across 6 cities and 20 villages in India, spreading civic awareness and values of active citizenship and democracy amongst children. Through the weekly sessions in schools, we sensitise children to the issues and challenges facing India and the need for citizens to stand up, speak up as well as fulfill their responsibilities.
Children are sensitized to various issues and then encouraged to spread awareness through campaigns that they run in schools & their neighbourhood.
"Civics" walks out of the textbooks and into the daily lives of the children, when they get a hands-on experience of making the government work for them - by standing up against corruption, demanding pedestrian crossings near their schools, getting garbage bins cleared or by filing RTI applications. Children have worked towards cleaner cities through clean-up drives, campaigns for eco-friendly celebrations of festivals, etc.
Children have become 'change agents' by raising funds for solar lamps for villages plunged in darkness and by learning to appreciate the work of unsung heroes, like the Traffic Police or the Municipal Sweepers and by spreading this awareness to their families.
CMCA reaches out to over 19,000 children every year and hopes to build a nation of active citizens through its interventions.
Fund Usage:

How often have you lamented about the deteriorating conditions in our country? Or the corruption? Or the lack of civic sense?
Welcome to the world of Children's Movement for Civic Awareness (CMCA), where children take on the mantle of being the change-makers for India, by standing up for their rights and shouldering their responsibilities. CMCA member children have been able to do so, only because of the valuable civic awareness education instilled in them through civic clubs run by CMCA.
Over 250 volunteers work on a weekly basis taking sessions in civic clubs across 300 schools in India, to instill values of active citizenship and democracy amongst children, so that they no longer remain silent spectators to what they see around them.
The money raised through the Marathon would be used to establish and run multiple civic clubs in India that will create a generation of change-makers. It would also help students in government schools and rural India to get some basic entitlements like drinking water, toilet facilities and boundary walls for their schools and to spread awareness through their campaigns to society at large.
For more information please visit www.cmcaindia.org
Impact:
Civic club members from the Govt. High School Muthuru, Karnataka learnt about the free notebooks that they were entitled to, as per their Right to Education. However their headmaster had asked every child to pay a small sum of money, claiming that he had incurred an expense in bringing the books from Bangalore to Muthuru. Some of the children had already paid for their books.
However, when through CMCA, the children realized that the Right to Education entitled them to free books, they questioned the charge claimed by the Headmaster! The CMCA teacher inspired the children to stand up for their Rights. The outcome - the children confronted the Headmaster and he returned the money he had collected from them!
The children had stood up against corruption and ensured that they stood up for their Rights!
Page Url :
http://www.unitedwaymumbai.org/ngo26_cmca.htm
Online donations are now closed for SCMM'13'
Founded Year:
2009
Cause category: Education
Our Supporters
You can raise funds by placing this donation widget on your web page or blog. Please click on the image.