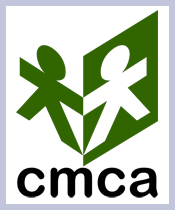 Children's Movement for Civic Awareness
16, Madhu Estate, 3rd Floor, B Block,p B Road, Lower Parel, Mumbai, Maharashtra, India, 400013
Founded Year: 2009
Cause category:
Telephone: 080-2553858
Charity Bib Status:
6 Available
Raised by 0 contributors.

About NGO:
CMCA strongly believes that 'active citizens' are core to building a strong democracy, especially in a diverse and vast country like India. The extent to which the citizens imbibe and promote the ideals of secularism and equality and are aware and participate in governance and democratic processes determines how strong a nation we are building.
CMCA's mission is to kindle and nurture active citizenship and inculcate democratic values in children and youth and through a 'ripple effect', empower and transform society as a whole.
CMCA has an experiential curriculum, which makes children and youth at CMCA clubs not only aware of their Constitutional rights and responsibilities but also gives them an opportunity to participate in solving problems on these issues in their local communities.
Fundraisers supporting this NGO:


Fund Usage:

CMCA is a volunteer-driven program. Across our member cities, 300 committed and well-trained volunteers or civic tutors facilitate civic club sessions and activities. Our volunteers are citizens who fulfil their role as CMCA civic tutors with a passion and dedication so vital when interacting with children. Our program is run free of charge in our member schools.
CMCA is supported strongly by the Indian grant agencies, corporations, local governments and volunteers in its cause towards nation building through active citizenship.
Your generous donations allow CMCA to enable girls and boys to stand up for their Rights and fulfil their responsibilities. They become change-makers and nation-builders for life – they become ACTIVE CITIZENS!
Impact:
After attending just two CMCA classes, I was inspired to conduct a survey on few civic issues amongst the 8 residents in my building. My survey consisted of simple questions like - how many buckets of water do consume for bathing, have you ever broken traffic rules, do you segregate waste, do you buy Plaster Of Paris Ganesha idols, have you ever complained to the municipal corporation to report a leaking drain, your views on corruption and if bad civic sense affects our lives. The result of the survey - all the residents have broken traffic rules, nobody has ever complained to municipal corporation, everyone is against corruption but no one has a concrete solution on it, most of them felt that strict rules for bad civic sense should be imposed by the Government.
- (Ruchika Chauhan, Centre Point School, Nagpur)