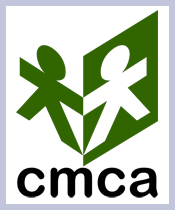 Children's Movement for Civic Awareness
16, Madhu Estate, 3rd Floor, B Block, P B Road, Lower Parel, Mumbai, Maharashtra, India, 400013
Founded Year: 2009
Cause category: Education
Telephone: 91(080) 25538584, 65834322
Charity Bib Status:
Not Available
Raised by 76 contributors.


Donations for SCMM 2015 are closed. Thank you.
About NGO:
CMCA volunteers work in over 330 schools across 8 cities and 20 villages in India, spreading civic awareness andvalues of active citizenship and democracy amongst children. Through the weekly sessions in schools, we sensitizechildren to the issues and challenges facing India and the need for citizens to stand up, speak up as well as fulfill theirresponsibilities.
Children are sensitized to various issues and then encouraged to spread awareness through campaigns that they run inschools & their neighborhood.
"Civics" walks out of the textbooks and into the daily lives of the children, when they get a hands-on experience ofmaking the government work for them - by standing up against corruption, demanding pedestrian crossings near theirschools, getting garbage bins cleared or by filing RTI applications. Children have worked towards cleaner citiesthrough clean-up drives, campaigns for eco-friendly celebrations of festivals, etc.
Children have become 'change agents' by raising funds for solar lamps for villages plunged in darkness and bylearning to appreciate the work of unsung heroes, like the Traffic Police or the Municipal Sweepers and by spreadingthis awareness to their families.
CMCA reaches out to over 17,000 children every year and hopes to build a nation of active citizens through itsinterventions.
Fundraisers supporting this NGO:


Fund Usage:

How often have you lamented about the deteriorating conditions in our country? Or the corruption? Or the lack of Civic Sense?
Welcome to the world of Children's Movement for Civic Awareness (CMCA), where children take on the mantle of being the change-makers for India, by standing up for their rights and shouldering their responsibilities. CMCA member children have been able to do so, only because of the valuable civic awareness education instilled in them through civic clubs run by CMCA. Over 300 volunteers work on a weekly basis taking sessions in civic clubs across 330 schools in India, to instill values of active citizenship and democracy amongst children, so that they no longer remain silent spectators to what they see around them.
The money raised through the Marathon would be used to establish and run multiple civic clubs in India that will create a generation of change-makers. It would also help students in government schools and rural India to get some basic entitlements like drinking water, toilet facilities and boundary walls for their schools and to spread awareness through their campaigns to society at large.
Impact:
After attending just two CMCA classes, I was inspired to conduct a survey on few civic issues amongst the 8 residents in my building. My survey consisted of simple questions like - how many buckets of water do consume for bathing, have you ever broken traffic rules, do you segregate waste, do you buy Plaster Of Paris Ganesha idols, have you ever complained to the municipal corporation to report a leaking drain, your views on corruption and if bad civic sense affects our lives. The result of the survey - all the residents have broken traffic rules, nobody has ever complained to municipal corporation, everyone is against corruption but no one has a concrete solution on it, most of them felt that strict rules for bad civic sense should be imposed by the Government.
- (Ruchika Chauhan, Centre Point School, Nagpur)
More Related
About SCMM 2015
Participating Charities
Corporate Teams
Individual Fundraisers
Student Challenge
Fundraiser Levels & Privileges
How It Works
Fundraising Kits
Charity Bibs
Frequently Asked Questions
Downloads
The Superhero Rises!
Click to watch the video.