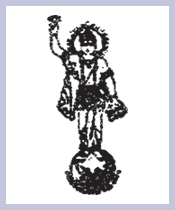 Girivanvasi Educational Trust
H C Ranawat, Girivanvasi Educational Trust, Somaiya Bhavan, 45/47 M G,road, Fort, Mumbai, Maharashtra, India, 400001
Email: gvet@somaiya.edu
Website: www.nareshwadi.org

Charity Bib Status: Sold out

About NGO:
The Girivanvasi Educational Trust (GVET) was founded in 1991 by Padmabhushan Pujya Karamshi Jethabhai Somaiya, a Gandhian philanthropist, who rose to be an astute businessman through hard work and great foresight. He believed in giving back to society what he had received and his trusts, the Girivanvasi Pragati Mandal (GVPM) and the GVET were vehicles to reach out to the poor and marginalized. He established a campus in the remote area of Pardhi village, 26 km from Dahanu, the Taluka (Block) headquarters.
The campus, known as the Nareshwadi Learning Centre (NLC) is gradually developing into a learning hub with the Leelaben Kotak Primary School, the K. J. Somaiya Secondary School, the General Hostel for tribal girls and boys, the Balakashram (Children's Home) for children from HIV impacted families, those with no parents or whose families have abandoned them. In the academic year 2012-13 enrolment has gone up to 602 from 524 last year. NLC also comprises the Vocational Education & Training Centre (VETC), the School Health Centre and the School Farm which has a vegetable garden, dairy and apiary.
GVET works with the parents of its children to progress out of poverty through capacity building for vegetable cultivation and floriculture.
Fund Usage:

The Girivanvasi Educational Trust (GVET) runs a residential school for poor tribal children and other marginalized children in Dundhalwadi, Dahanu Taluka, Thane District, Maharashtra. The enrolment for 2012-13 is 602 and 500 of these children live in the General Hostel and Children's Home.
A new hostel for girls is being constructed with grants from CIDA. The General Hostel (GH) building, kitchen and dining hall are 30 years old and needs renovation. When the girls hostel will be ready by June 2013 the GH will become a dedicated boys hostel. GVET hopes to raise Rs 25 lakhs through the SCMM 2013 which will be used for renovating the boys hostel, the kitchen and dining hall commonly used by all children including day scholars who have mid day meals.
The children come from poor migrant labour families who need hostel facilities along with schooling. GVET does not charge fees yet provides quality education and residential facilities besides opportunities for vocational education and sports . For three consecutive years the SSC pass percentage is 100% hence enrolment numbers are increasing. GVET needs to accommodate all these children and seeks support for giving them a home away from home.
Impact:
Pramila Bhavar is a Warli tribal child from Village Divshi 35 km from Nareshwadi. Divshi is an extremely poor remote village located in the foot hills of Fort Gambhirgad in Dahanu Taluka. Both her parents are marginal farmers who grow paddy during monsoon and migrate for rest the year to work. Pramila's elder brother and sister never went to school but she was fortunate to come to Nareshwadi in the 1st std.
Pramila harnessed her talents for learning and athletics at Nareshwadi, earning top marks and placing 6th in the State's Inter-schools Rural Sports 800 m competition. She is also a marathon runner wining all local competitions.
Pramila passed her SSC exam in June 2012 with 78% and has got admission to a Mumbai Polytechnic to study Electrical Engineering. Pramila's village got electricity only a few months ago and she was in the student group who took up the project to get their village electrified. Pramila's dream is to qualify as an electrical engineer and work for a leading power supply company. She wants to ensure that all villages have power supply and not be in the dark ages as her village was until 2011, 64 years after independence!
Page Url :
http://www.unitedwaymumbai.org/ngo25_nareshwadi.htm
Online donations are now closed for SCMM'13'
Founded Year:
1991
Cause category: Education
Our Supporters
You can raise funds by placing this donation widget on your web page or blog. Please click on the image.