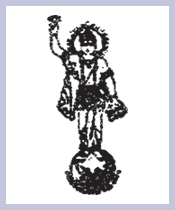 Girivanvasi Educational Trust
Girivanvasi Educational Trust Nareshwadi Learning Centre At. Nareshwadi Post – Dhundalwadi Tal – Dahanu Dist – Palghar, Thane, Maharashtra, India, 401606
Founded Year: 1991
Cause category: Education
Telephone: 022-22048272
Charity Bib Status:
Not Available
Raised by 0 contributors.


Donations for SCMM 2015 are closed. Thank you.
About NGO:
Dahanu Taluka in Palghar District is predominantly tribal with 65% population comprising Warli, Kokani, Katkari and Dodhi communities. Marginalized with low literacy levels, they work as agricultural or construction labour in nearby towns. They cultivate paddy for home consumption during the monsoon on their meagre land holdings. After monsoons, families move to nearby towns for work. Children are the most affected as malnourishment and chronic illness lowers their chance of even reaching primary school. Parents take the children to their place of work, missing out on school making them vulnerable in unfamiliar surroundings. Older children often work with their parents to generate additional income or are left behind to tend to their siblings.
GVET is the only educational provider that offers free schooling with residential facilities for girls and boys integrated with vocational training in agriculture, computers, plumbing, garment making and Warli art. GVET's Village Improvement Programme focuses on improving the economic conditions of the families by supporting mothers in vegetable cultivation and mogra farming on waste land. In 3 interior villages which has the highest number of children studying at GVET's Nareshwadi Learning Centre. As earning from farming increased none of the mothers migrated in the past 2 years.
Fund Usage:

In Mumbai Marathon 2014 GVET raised Rs4.58 lakhs which was used to partially renovate the Nareshwadi Learning Centre's primary school comprising 6 classrooms. Turbo ventilators were added to the roof to improve ventilation and windows enlarged to let in more light and air. Two rooms were painted and doors and windows repaired. Through Mumbai Marathon 2015 GVET wishes to raise Rs7 lakhs for the balance renovation of the remaining 4 classrooms. There are 293 children all from tribal families, in the primary and the classrooms are old and need repair. Additionally the toilets attached to the school need repairs as well.
The money raised through SCMM 2015 will also provide tables and rugs for seating. GVET has achieved 50% girl's enrolment in the primary. Teachers have been trained in innovative teaching-learning methodologies. Resources comprising local Warli stories and art is incorporated in the class as learning material to assist children easily transit to learning in Marathi. Only renovation needs to be done and this appeal is to raise funds to complete the infrastructural improvement of the primary school to create a physical environment conducive to learning.
Impact:
Pramila Bhavar, 17 years of age, is a Warli tribal girl from Village Divshi, an extremely poor remote village 35 km from Nareshwadi Learning Centre (NLC). Her parents are marginal farmers who grow paddy during monsoon and migrate for most of the year in search of work. Pramila is one of 8 siblings. Her elder brother and 4 sisters also migrate for work and have never been to school. Only her youngest sister and brother are studying. Pramila was fortunate to come to Nareshwadi in the 1st std completing 10 years of schooling which honed her talents for learning and athletics, earning top marks in studies. She ranked 6th at the State level in Inter-schools Rural Sports competition in the 800 metres race with a timing of 2.45 min. She clocked 20.01 min in the 5 km Thane Mayoral Marathon of July 2011. Pramila scored 78% in the Secondary School Certificate board exams of March 2012.
With GVET's support she is enrolled in the Electronics Diploma course in SNDT's Premlila Vithaldas Polytechnic in Juhu, Mumbai. She is the first person from her village to embark on an engineering career and the first child in her family to complete school.