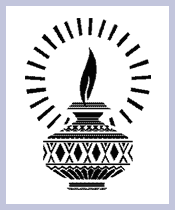 JYOTI KALASH
L6, Lane-5, Sector-9, Cbd Belapur, Navi Mumbai, Mumbai, Maharashtra, India, 400 614
Email: info@jyotikalash.org
Website: www.jyotikalash.org

Charity Bib Status: Not available

About NGO:
Jyoti Kalash has as its motto "Caring for the Needy". It has been almost ten years since we have cared for women, children, youth and families in need. We run pre-schools, youth training courses and community development programs in various cities in India. We also have a residential care home for children at risk in Mumbai. One of our main projects is caring for children of sex workers. These children often have to sleep under the beds of their mothers in brothel rooms. All these children are in need of counseling and therapy to overcome the emotional struggles and abuse they have faced from a very young age. We provide Play Therapy for these children in our Toy Library in a school just outside the Kamathipura red-light area. We also work towards placing these children in orphanages, so that they are not forced to live in brothel rooms. Our work with the commercial sex workers aims to help them leave the sex trade and be better integrated into society. Through all our projects we provide educational and health care for women and children in need. We aim to transform lives: from neglect to care, from destitution to self-support, from stigmatism to dignity.
Fund Usage:

YOUR HELP CAN MAKE A DIFFERENCE IN THE LIFE OF ONE MARGINALIZED WOMAN OR CHILD IN OUR NATION Donations will go towards our Toy Library in a school near the Kamathipura red-light area. Funds will go towards taking these children on educational outings to places like the Nehru Science Centre. We also plan to increase our care and counseling of these children through Play and Art Therapy.
Play is so critical for children to build social skills, motor skills, stimulate creativity and acquire knowledge. The children coming to our centre have all faced tremendous abuse and trauma in the red-light area. The Play room helps these children express themselves in a playful environment. Toys also have much therapeutic value. Through Art, these children can increase awareness of self and cope with stressful and traumatic experiences.
Funds are needed to have a mobile Toy Library in a Van that would reach out to children in other red-light areas in Mumbai.
Because lives can be transformed, futures changed and statistics reversed, WE CARE.
Your support can SAVE LIVES
Impact:
Two brothers named Hasan and Hussein regularly visited our Toy Library. They are fourteen and twelve years of age, and sadly have lived most of their lives in a brothel room. Thankfully they were on most nights able to sleep at a night shelter in the area. They also were enrolled in a local government school. But being boys of that age and with no one to care, they often skipped school and were troublesome at the night shelter. One day Hasan came to our room and told us that he had just witnessed his mother being beaten badly by one of her regular clients. The man had infact bitten her finger, and a piece of her finger was found in his mouth. His mother collapsed in pain and as Hasan tried to defend her, was injured himself. His mother who herself was sadly trafficked and forced into prostitution, is now eager to leave this area. As we look into options for alternative employment and housing for her, the first urgent need was to place Hasan and Hussein in a safe and supportive environment. Sadly there are no homes for boys of this age coming from the red-light area. But we were thankful to be able to get them into a home for street boys. We regularly visit this home and are very pleased to see Hasan and Hussein attend school regularly and have a hope for a future. We are committed to being a Voice for the Voiceless trafficked victims and their children in India.
Page Url :
http://www.unitedwaymumbai.org/ngo252_jyotikalash.htm
Online donations are now closed for SCMM'13'
Founded Year:
2003
Cause category: Women, Children & Aged
Our Supporters
You can raise funds by placing this donation widget on your web page or blog. Please click on the image.