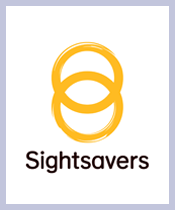 Royal Commonwealth Society for The Blind
A/3, Shivdham Complex, New Link Road, Kanchpada, Malad (west), Mumbai, Maharashtra, India, 400064
Founded Year: 1970
Cause category: Health
Telephone: 022-28821919
Charity Bib Status:
Not Available
Raised by 0 contributors.


Donations for SCMM 2015 are closed. Thank you.
About NGO:
Sightsavers is a global development organisation working to eliminate avoidable blindness and to ensure that people who are irreversibly blind receive the support they need to lead lives of independence and dignity. Sightsavers has been working in India since 1966 on eye health and has reached out to over 35 million people.
Today, we partner over 100 organisations across 13 states in India bringing Eye Healthcare, Educational Support, Counselling, Training and Leadership development to visually impaired people in some of the least served areas of the country.
We work in a sustainable way to promote lasting change – by strengthening existing health systems, seeking to advocate with and influence governments and by demonstrating best practices. We network with like-minded organisations to enable exchange of ideas and to advocate for the rights of the disabled.
Sightsavers believes in promoting indigenous technologies in eye healthcare enabling a wider reach of health services in India.
Fund Usage:

The Mumbai Eye Care Campaign [MECC] was initiated in the year 2009 to raise awareness on primary Eye healthcare, providing free screening and spectacles to local communities in the city, and also providing surgical and rehabilitation services to improve eye health by networking with other NGOs and hospitals. MECC is one of the first mega urban initiative in India which focuses on establishing quality of eye check – ups and the accessibility to eye health awareness and creating an environment wherein visual impaired people gets a chance to live a life of dignity.Through various vision centres set up across Mumbai, MECC helped to cater to people from all works of life to have proper access to eye care treatments.
The success story of this campaign as follows:
Forty three year old homemaker, Yashoda Sonavane, suffered from frequent headaches and had difficulty reading because of poor eye health. Even though day-to-day work was becoming difficult, getting her eyes checked was the
Impact:
Anand, a 17 year old visually impaired boy staying with family in Sahalwada village, Hoshangabad district. He was identified and assessed during camp organized by SSA. Anand was not born blind, but he gradually lost his vision while his brain operation, at a tender age of 6.
Initially he was dependent on his siblings for his daily chores and to cater to this issue, the special teachers appointed imparted him training on plus curriculum and orientation skills. His parents were initially hesitant and apprehensive to teach him these skills. Now he has become independent and confident too in performing his daily chores on his own.
Sightsavers, through its partners, enrolled him in school and he appeared for examinations externally. At present, he is studying in class IX and has learnt Braille and usage of Taylor frame for learning mathematics.
He was found eligible for a scholarship given by the government. He has participated in various educational and development interventions. He plans to be the District Collector when he grows up.
His parents are happy with the progress he has made over last 2 years, post Sightsavers' support.