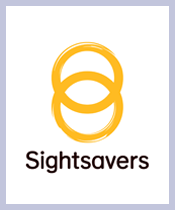 About NGO:
Background & Mission
Sightsavers, founded in 1950s by Sir John Wilson, is an international organization working with partners in the developing countries to eliminate avoidable blindness and promote equality of opportunity for the disabled.
Our work in India
Of the world's reported 161 million visually impaired people, one in four is Indian. Sightsavers started its work in India in 1966, and now works with over 98 local partners, NGOs and Eye Care Hospitals, across 17 states in alignment with the Government of India's national eye care plan.
Over the years, Sightsavers has supported the treatment of over 30 million Indians with eye disorders, including support for cataract operations for over 3.6 million people. We have also pioneered models such as inclusive education and community-based rehabilitation, facilitating the rehabilitation of over 50,000 blind persons, including thousands of children, who with our support continue to be educated in mainstream schools.
In addition to directly helping and treating the visually impaired, Sightsavers has advocated bringing about change on a larger scale. Thanks to our advocacy work, India became the first country in the world to establish a national programme for the control of blindness in 1976.
Fund Usage:
Your run at the Marathon will enable visually impaired children up to the age of 18 years, to get access to free and quality education through 'Inclusion' approach. Support the visually impaired children to go to regular, formal schools . . . - INR 2,000 per child/ month - INR 12, 000 per child/ six months Ensure visually impaired children are benefitted through: - Provision of teaching and plus curriculum services - Capacity building of various stakeholders (government, non-government, parents & teachers) for appropriate planning & implementation of Inclusive Education programme - Provision of educational health & social benefit (early intervention services & educational inputs) - Advocacy efforts to strengthen the system involving government & other stakeholders on Inclusive Education - Adoption & replication of best practises in the Inclusive Education model across India - Opportunities for informal interactions for VI children with the sighted children, ensuring Inclusion
Impact:

Anand, a 17 year old visually impaired boy staying with family in Sahalwada village, Hoshangabad district. He was identified and assessed during camp organized by SSA. Anand was not born blind, but he gradually lost his vision while his brain operation, at a tender age of 6.
Initially he was dependent on his siblings for his daily chores and to cater to this issue, the special teachers appointed imparted him training on plus curriculum and orientation skills. His parents were initially hesitant and apprehensive to teach him these skills. Now he has become independent and confident too in performing his daily chores on his own.
Sightsavers, through its partners, enrolled him in school and he appeared for examinations externally. At present, he is studying in class IX and has learnt Braille and usage of Taylor frame for learning mathematics.
He was found eligible for a scholarship given by the government. He has participated in various educational and development interventions. He plans to be the District Collector when he grows up.
His parents are happy with the progress he has made over last 2 years, post Sightsavers' support.
Page Url :
http://www.unitedwaymumbai.org/ngo24_rcsb.htm
Founded Year:
1970
Cause category: Health