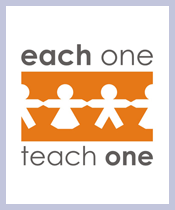 Each One Teach One
Each One Teach One Charitable Foundation,opp. Sunder Tower, Off. T. J. Road,hirji Baug, Sewri(w), Mumbai, Maharashtra, India, 400015
Email: hema@eotoindia.org
Website: www.eotoindia.org

Charity Bib Status: Not available

About NGO:
Each One Teach One Charitable Foundation (EOTO) is an organisation that came into existence in 1983, to reach out to the underprivileged children who did not possess even the basic necessities such as books and uniform. With a humble beginning with 5 children, Founder Trustee, Jyoti Tanna had the courage to dream and a conviction to achieve. This dream has been realised with very dedicated support from an efficient, energetic, vibrant and enthusiastic team of trustees, staff and volunteers. Today, EOTO takes pride in reaching out to more than 8000 children every year. Many of our students have moved on in their professional life as doctors, engineers, chartered accountants, nurses, teachers, advocates etc.
Besides the basic educational needs, we have diversified activities such as daily nutritional meals, extra coaching classes, career guidance workshops, vocational training, personality development, computer education etc. In short, all projects for an all round development of the child. These activities are now extended even to the rural areas of Palghar and Neral. Quality and innovativeness in our projects have been relevant measures of our success. This has resulted in varied educational opportunities, better academic performance and reduced drop out rates. Some of our students have become major achievers and carved a niche for themselves in their respective fields. A few of them have now turned sponsors. We are very grateful to our donors and sponsors whose commitment has made our organisation stronger and more dynamic.
Fund Usage:
It is now our endeavour to widen our horizon and extend our reach to the children in the rural areas. Besides providing Basic Educational Opportunities we aim to provide Computer Education to the needy in the villages of Palghar and Neral.
Impact:
The EOTO Mobile Library visits 12 hamlets in and around Palghar spreading knowledge and highlighting the importance of education and encouraging reading habits among rural children and community people.

Page Url :
http://www.unitedwaymumbai.org/ngo23_eoto.htm

Online donations are now closed for SCMM'13'
Founded Year:
1083
Cause category: Education
You can raise funds by placing this donation widget on your web page or blog. Please click on the image.