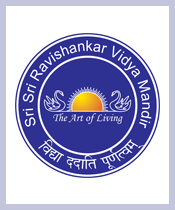 Sri Sri RavishankarVidya Mandir Trust, Bangalore,India
Sri Sri Ravishankar Vidya Mandir Trust , Iii Floor, Sri Sri College Of Ayurvedic Sciences And Research, Sri Sri Ravishankar Educational Campus, 21st Km, Kanakpura Road, Udayapura, Bangalore, India, 560082
Founded Year: 1999
Cause category: Education
Telephone: 080-28432702 /703/704/706 080- 65909097
Charity Bib Status:
Not Available
About NGO:
SRI SRI RAVISHANKAR VIDYA MANDIR TRUST was founded in the year 1999 by his Holiness Sri Sri Ravishankar as the educational wing of the Art of Living, to promote holistic education in a stress free and child friendly environment.
Within a span of a few years, SSRVM Trust has established more than 100 educational institutions starting from Pre-Primary to P.G. Studies in diverse fields - viz: Management, Journalism, Ayurveda medicine etc.
The aim of the Organization is to :
Provide value based education in a stress-free student friendly environment that:
Enables the students to discover their inner talents and to blossom them to the fullest potential.
Broadens the vision and deepens the roots by enabling them to appreciate the cultural heritage of their own country and yet have a global vision.
At SSRVM, we believe that Education is a vehicle for transformation or metamorphosis of the self and an aid to the growth of economy.
Sri Sri Ravishankar Vidya Mandir at dharavi is one such project under the trust which is a school for the under privileged children of Dharavi .
Fundraisers supporting this NGO:


Fund Usage:

Sri Sri Ravishankar Vidya Mandir at dharavi is a project of SSRVM trust. It is an English medium school for the under privileged children of the slums of Dharavi. At SSRVM, dharavi it is our endeavor not only to educate the children but to empower them to be successful and happy individuals by providing them the academic as well as the various possibilities and infrastructure to a better way of life.
We have come up a long way from a humble beginning starting our school with only a very few students and two rooms to now approximately 325 students from Nursery to class VIII moving ahead with the class every year. We now have 10 rooms comprising of classrooms, a well equipped library, computer lab and a science lab.
The plans are in the offing to extend this success story through to Std XII to starting a Vocational Training Institute.
The little feet walking into school, early in the morning at 7.30 am, saying their prayers, doing Surya Namaskars along with Pranayams and Meditation, is a sight which has to be seen to be believed. The school nurtures the young hearts with its value based education.
As the students are from the poor families sometimes the parents cannot provide them with two square meals a day. Malnutrition leads to poor focus, ill health and many other related roblems. To combat this challenge the school provides breakfast and a midday meal to the students. The breakfast comprises of a cereal which is cooked in the school while the midday meal comes from ISKCON facility. ISKCON ensures quality as well as hygiene and it costs Rs 2875 /day to feed the children. The annual expense for the same is Rs 5, 75,000/- which would each year with new admissions classes going higher.
A good meal plays an important role in the general well being of a child and we need support in providing them with a healthy meal every day. It is with the support of benevolent donors that we are able to move forward and we look forward to the support of corporate and individual donors.
Impact:
SSRVM at Dharavi is a School for Under Privileged Children who are deprived of education by parents due to their economic conditions. It is an institution which endeavors:
To provide Stress free education where learning is fun and a sense of belongingness is created.
Create an Ethical Society through integrated value education and to facilitate Cognitive, Physical, Emotional, Social and Spiritual growth.
Additional coaching after school hours to help the students to overcome their academic weaknesses
Conduct Regular Medical Camps for general health and well-being of students. The school raised funds for two major heart surgeries, 1 naval hernia and an eardrum surgery.
Extra Curricular Activities for blossoming their creativity and an outlet for their emotions
Computer lab to keep the children abreast with technology.
Classes to inculcate human values via the Bal Sanskar Varg
Field trips to expose them to real-world
Hold weekly coaching for the students training them to play drums .
Students through street plays are made aware of the vices and their ill effects. They perform within dharavi area trying to create awareness amongst the locals too.
The need of the hour is to ensure that the children who have started with us can sustain themselves .We are now working towards starting a vocational training programmes to provide skill based education to our students for better job opportunities.
With the initiative of Westin Hotels, have started the Vocational Training School craft course in hospitality for the youth of Dharavi . 30 students have passed out and a few of them have been absorbed by Westin itself and others with various hospitality agencies.
To ensure better job opportunities for the children in our school we need:
Career Counselors
Information about the job requirements from the corporate sector and a team to set the curriculum (partially based on the above requirements)
Training of the faculties for the respective subjects.
Funds to set up the Vocational Training School
SSRVM gives home to the dreams of young hearts and minds. These children too dream of better career options, which would help them to improve the quality of life. A better life and living conditions for them means a brighter future for our country. To achieve this and be successful in giving our children wings we need your support.
You can help keep SSRVM running. You can help make those dreams come true.