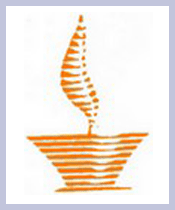 Family Service Centre
Family Service Centre Eucharistic Congress Bldg. No. 3 5 Convent Street, Next To Holy Name School, Fort, Mumbai , Maharashtra, India, 400001
Founded Year: 1955
Cause category: Children
Telephone: 022-22828862
Charity Bib Status:
Not Available
Raised by 125 contributors.


Donations for SCMM 2015 are closed. Thank you.
About NGO:
The centre focuses on Non- Institutional programmes of intervention in the urban slum communities for self -employment and income generation among women, family life education among children, health awareness, leadership training for youth groups, women's empowerment groups, school social work, and other community development programmes. The centre also strongly believes that Child Rights need to be ensured and hence we work under the purview of Juvenile Justice Act 2000 (amended in 2006) thereby providing alternate family based services such as adoption, sponsorship, and foster care.
In recognition of its contribution to the field of children welfare, Family Service Centre was the recipient of the prestigious Ahilyadevi Holkar award for the year 1998-99 from the Department of Women and Child Development, Government of Maharashtra.
Fundraisers supporting this NGO:


Fund Usage:

In the recent years we have seen more and more children entrusted in our care encountering problem in areas of physical, mental, psychological and emotional aspects of health, such as low birth weight babies, hypertonia, convulsions, HIV affected, TB positive and so on. The assessment, investigations and treatment, requisite therapies for the same incurs huge financial burden on the agency for which we raise funds and cooperation of civil
Impact:
Rajiv (name changed), an infant was placed in care of FSC though CWC while the birth mother who had no recollection of her past was being treated in government mental hospital in Thane. Unfortunately, as the birth mother had not taken proper care during her pregnancy with regards to nutrition, regular medical checkups and hygiene; it took a toll on the child's development and soon FSC had to hospitalize him. He was diagnosed with sepsis with malnutrition and required immediate, ongoing medical care. He was in the Neonatal ICU in the hospital for three months. FSC liasoned with the hospital and ensured that the child is admitted under Indigent category. The medical cost incurred was over one lac in spite of admitting him under indigent category, which was completely borne by the agency. This cost included salary for caretakers, nutrition supplements, physiotherapy and various medicines and injections which are not covered indigent category.
This is one such example of many of the cases that we come across wherein we even find difficult to raise funds through well-wishers as the basic notion among the general public is that the children should be admitted in government hospitals and all finances should be borne by State.