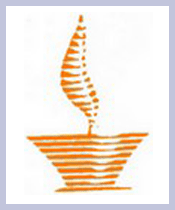 Family Service Centre
Family Service Centre Eucharistic Congress Bldg. No. 3 5 Convent Street, Next To Holy Name School, Fort, Mumbai , Maharashtra, India, 400001
Founded Year: 1955
Cause category: Children
Telephone: 022-22021432
Charity Bib Status:
0 Available
Raised by 0 contributors.

About NGO:
Family Service Centre is a voluntary organization committed to preserve, promote and strengthen the family as a unit. The centre strives to reach out to families in difficult circumstances through its various non-institutional and community-based programmes, namely sponsorship, foster care, adoption and counseling. The Ultimate goal is to empower the family, the core unit of the society.
Founded in 1955, Farnilv Service Centre is managed by professional social workers, under the professional guidance of the Col!ege of Social Work, Nirmala Niketan. The Centre believes that the socioeconomic pressures in urban areas often result in family stress, disintegration and child destitution. Special interventions need to be evolved as a response to the "needs" to the "rights" approach ls a significant change that the organization is striving to achieve. This broadening of concern is reflected in intervention strategies that are non-institutional, community-based, family-oriented, and preventive and development in nature.
Fund Usage:

Keeping in lieu with UNCRC principles of Child's Rights, FSC works at grassroots level with Child Centric approach.
We are continuously striving to provide requisite care and protection to children in need and crisis through our various non-institutional and community based programmes.
Research and various studies have shown that in rural and urban slum pockets of our Country children are not provided requisite medical attention, care and nutrition during early childhood which results in physiological and psychological problems in near future. Secondly, education continues to be given secondary importance among this stratum as parents are struggling for their livelihood. Though presently these children attend schools but have no direction for future. Hence, fundamental rights of children are not being met.
FSC envisages a society with children being brought up in a nurturing and enabling environment for their holistic development. In our varied programmes we encounter financial problems with regards to medical interventions for our children and high cost of higher education, professional courses.
With tile money raised through Mumbai marathon we inter.d to channelize it for reaching out to more and more number of children entrusted in our care, in need of medical interventions or striving for higher aspirations.
Impact:
Rajiv (name changed), an infant was placed in care of FSC though CWC while the birth mother who had no recollection of her past was being treated in government mental hospital in Thane. Unfortunately, as the birth mother had not taken proper care during her pregnancy with regards to nutrition, regular medical checkups and hygiene; it took a toll on the child's development and soon FSC had to hospitalize him. He was diagnosed with sepsis with malnutrition and required immediate, ongoing medical care. He was in the Neonatal ICU in the hospital for three months. FSC liasoned with the hospital and ensured that the child is admitted under Indigent category. The medical cost incurred was over one lac in spite of admitting him under indigent category, which was completely borne by the agency. This cost included salary for caretakers, nutrition supplements, physiotherapy and various medicines and injections which are not covered indigent category.
This is one such example of many of the cases that we come across wherein we even find difficult to raise funds through well-wishers as the basic notion among the general public is that the children should be admitted in government hospitals and all finances should be borne by State.