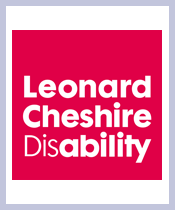 M/s Cheshire Homes India Bangalore Unit Golden Jubilee Project
Cheshire Homes India, Bangalore Unit Opp.manipal Hospital, Hal Airport Road, Bangalore, Karnataka, India, 560017
Founded Year: 1961
Cause category: Elderly Care
Telephone: 080-25202386
Charity Bib Status:
0 Available
Raised by 2 contributors.

About NGO:
Cheshire Homes India, Bangalore Unit is a charitable organisation working for the upliftment of persons with disabilities since 1961. Under its management there are two residential homes. One is located exactly opposite Manipal Hospital, HAL Airport Road, Bangalore-17 and the other is in Whitefield.
In HAL Airport Road home we take differently abled young girls from the economically weaker section of society. We try our best to get corrective surgery to make them able to walk as comfortably as possible. We educate them till they get good job and can go back to society as responsible citizen. In last couple of years around 20 girls have moved out after completing their education and securing jobs in reputed companies. Even some of them got married and settled happily with their families.
We also have a home for elderly destitute women/physically challenged at Whitefield. We will provide them lodging, boarding, medical support etc.
Apart from this we are conducting A Livelihood Resource programme at HAL Airport Road Home to enable disabled young men and women to achieve economic independence by giving them employable skills/training. Approximately 400 disabled persons are trained every year.
Fundraisers supporting this NGO:


Fund Usage:

Donations received from SCMM 2016 will be utilized for increasing the number of girls residing at our Old Airport Road home up to maximum capacity of 50 girls. Subject to availability of adequate funds, we also plan to provide a study hall for the girls. For the girls requiring additional educational support, we also plan to appoint tuition teachers as required.
Impact:
I came to Cheshire home when I was 4 years old. I still remember my childhood days and all the fun I had growing up in the home. My education started at the home itself where we were taught the basics and I started school directly from class two. I went on to do my graduation in Christ college and I chose commerce and business as my field of specialization. I passed out with flying colours. The motivation I got from all my well-wishers inspired me to complete my Masters in Business Administration. Today, I am placed with Bank of Baroda, which is one of India's oldest banks and which has branches worldwide, through campus recruitment.
Apart from making me what I am today, Cheshire home taught me many important lessons in life. I have learnt to adjust and move on come what may. I understand that life is not a bed of roses. Cheshire home inspired me to dream more and achieve more. When I was staying in Cheshire home I realised that I have an opportunity of a lifetime and I can either ignore it or use it to change my life. I chose the second option and worked hard and you know the rest of the story.
I learnt to respect all the religions. This would not have happened if we had not celebrated all the festivals at Cheshire home with the same spirit. We also had equal fun in preparing for the festivals. All the chores we used to share and do together and also all the pranks we played together taught me team work which is an important requirement if we need a job in the corporate world today.
One of the most important lessons that I learnt from my stay in Cheshire home is to spend wisely and save with whatever little I have. I also discovered that I can teach well by teaching my friends at the home and this helped me to make more friends at college as I used my ability to help clear subject related doubts of my classmates. I realise that even though I didn't have my mother to fuss over me when I fell sick or was not keeping well, my friends were always there who took good care of me and saw me through all those difficult times. My friends at the home taught me the joy of caring and also of being cared for.
The memories I have of Cheshire home are plenty and they will always be there for me to cherish and bring tears of happiness when I am sad. I can confidently say that I will not regret when I look back. I conclude with my favorite quote, "The future lies before you like a field of driven snow, be careful of you tread it for every step will show".
Naina: 23 Years old