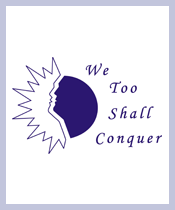 Helen Keller Institute For Deaf & Deaf Blind
Municipal Secondary School, Near 's' Bridge, N M Joshi Marg, Byculla (w)., Mumbai, Maharashtra, India, 400011
Founded Year: 1977
Cause category:
Telephone: 022-23087052
Charity Bib Status:
12 Available
Raised by 0 contributors.

About NGO:
HKIDB is a pioneer institute for the education, training and rehabilitation of the Deaf and Deafblind in India as well as the South East Asia region. Its founder (Late) Mrs. Beroz Vacha started the institute in 1977 with the strong belief that it is the fundamental birthright of every child to be loved and educated. It is recognized by the State and Central government and many international organizations as a premier institute for the development of children with multiple disabilities with visual impairment. The institute is the recipient of many awards, including the prestigious President of India's Award.
Mission:
To be a pioneer NGO working in India for the betterment of children and youth who are Deaf, Deafblind and with additional disabilities by providing them with unconditional love, care and guidance and equipping them with education and vocational training to lead a dignified life.
Areas of Work:
Early Intervention and Outreach Program
Education for children with Deafness and Deafblindness
Teacher Training Course of Diploma in Special Education (Deafblindness)
Vocational training and rehabilitation
Computer education
3D animation and Fine Arts
Computerized mini braille press
Screen and offset printing
Gift article making
Fund Usage:

Children with multiple disabilities with visual impairment need specific individual attention to ensure comprehensive overall development and education. Our teachers make Individualized Educational Plan for each student according to his separate goals and milestones to be achieved as per the capability of the child. Special tactile educational material is made to ensure correct communication and learning of concepts. The skill of reading and writing braille is also introduced at an early age.
We also have the expertise and the infrastructure to impart computer education to children with disabilities, including special equipment for the visually impaired namely the power brailler (refreshable braille keyboard), braille embosser, special software JAWS, screen readers for persons with low vision and PIAF (Picture In A Flash) printer.
Throughout the year, HKIDB assists its students in every way possible towards education - formal as well as life skills training. Many times, our special educators also work as resource teachers to help integrate a child in a regular school.
Activities:
1. Providing early intervention services to infants and young children
2. Providing high quality individualized educational services
3. Providing resource services to those who have been integrated in other special/normal schools
4. Creating tactile educational material and posters on an ongoing basis
5. Computer Education
6. Annual Sports Day
7. Skill enhancement workshops and regular in-house training for special educators
8. Counselling and guidance sessions for parents
Impact:
For our Deafblind children, even small milestones are big achievement.

Our special educators regularly attend workshops to upgrade their skills and methods. This translates into better education for our children as they need individual customised curriculum that is not only academic but also includes functional and experience-based learning.
The third batch of hearing impaired students of the animation course is going strong. The passouts of the previous batches are gainfully employed at an animation studio.
HKIDB recently launched a group home & training centre in the rural area of Karjat in Maharashtra for Persons with Disabilities (PwD).
In conjunction with the Central Government's scheme of National Digital Literacy Mission (NDLM), we inaugurated the HKIDB-NDLM Centre for Persons with Disabilities - the first of its kind in India.
Our female beneficiaries are currently developing their skills through short term courses in tailoring, gift articles making, beautician's course, etc.