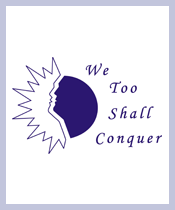 Helen Keller Institute For Deaf & Deaf Blind
Municipal Secondary School, Near 's' Bridge, N M Joshi Marg, Byculla (w)., Mumbai, Maharashtra, India, 400011
Founded Year: 1977
Cause category:
Telephone: 9702088488
Charity Bib Status:
Not Available
Raised by 0 contributors.


Donations for SCMM 2015 are closed. Thank you.
About NGO:
Helen Keller Institute for Deaf and Deafblind (HKIDB) Mumbai is a pioneer institute in India and in South East Asia in the field of education of Deafblind. The Institute is committed towards education and rehabilitation of Deaf and Deafblind children and young adults. Most of our children and young adults come from families of poor percentage but those who envision their wards growing up with an adequate education.
The philosophy at the institute is that "No one is incapable of being taught and no one can do without education. It is the fundamental right of every child to be educated, loved and accepted with dignity."
HKIDB Mumbai has practiced these core beliefs to impart education and love these special children through its existence of over 3 decades. The institute is a recipient of many National and International Awards for being the pioneer in India and South East Asia for Education of Deaf with Low vision and Deaf blind with additional Disability.
Services Rendered:
- Early Intervention & Early Education
- Occupational & Physiotherapy
- Education leading upto SSC for Deaf
- Vocational Training
- Computer Education for the Deafblind
- Teacher Training Program
Centers:
Byculla, Mahape (Navi Mumbai), Chembur, Mira Road & Karjat (Proposed)
Fund Usage:

In the last version of SCMM 2013 our institution raised an amount of Rs.42.51 lakh for the education and rehabilitation of Deafblind beneficiaries which is not supported by Government grant. The fund raised has helped us in providing education of our 75 Deafblind beneficiaries of which 35 were young children in the age group of 0-12 years. We look forward to your continued support for the current year and in the years to come & strengthen us to achieve what is expected.
Today our vision is a reality & it has created opportunities, opened doors to various services to Deafblind persons, challenging their & our strengths and abilities in the society. During this year our early intervention and early educational services are also extended to the beneficiaries from Mira Road & Chembur.
Impact:
Keeping in trend with the industry are market requirements HKIDB embarked upon a 2 year "3D Animation Program" for the Deaf adults with the strong support from Splash Shiv Studios and technology equipment support from Cognizant Foundation. This program was conducted free of cost. Today we are proud that the 1st Batch of 4 students has been gainfully employed in the Animation Industry and are working shoulder to shoulder with the main stream animators. As on date 6 students have enrolled for the 2nd batch.
Our Deafblind students were trained to work independently on Computer. With this empowerment today they appear for their examination without the help of a scriber or availing any extra time which they are entitled for.
Our female beneficiaries have been self-sustaining and living an independent life after undertaking our vocational training program in gift article making.