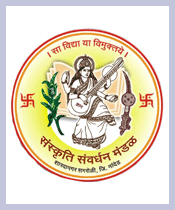 Sanskriti Samvardhan Mandal
Sanskriti Samvardhan Mandal Shardanagar, Sagroli Dist., Nanded, Maharashtra, India, 431731
Email: admin@ssmandal.net
Website: www.ssmandal.net

Charity Bib Status: Not available

About NGO:
SSM has been working for Rural Development through Education, Employment Generation, Agriculture, Environment, Health, Women & Child Welfare and Animal Welfare. Our organization has been felicitated by the President of India for its outstanding contribution in general rural development. We run one of the largest rural residential schools in India imparting education to 4000 children. SSM provides a homely shelter for 750 orphans taking care of their education and rehabilitation. For more, please find us at www.ssmandal.net
Project "Sagroli Sunrise" was initiated in September 2004. The sole objective of the project is to produce world class athletes and marathon runners capable of winning Olympic Medals for India in the near future. 30 boys and 20 girls are being selected for the project. They have been handpicked at a very young age, specifically from economically and socially underprivileged class irrespective of class, caste, creed and religion from rural areas of Nanded district. Most of the athletes are from scheduled caste, scheduled and nomadic tribes, socially and economically backward bracket of the society. This project truly goes beyond caste, creed and religion.
Fund Usage:

It was realized that the strength and commitment of the rural youth is far more competitive compared to the urban counterparts. Given a chance, the rural youth can bring laurels to the nation in sports if whatever they need to hit the target is provided. This is what is done at "Sagroli Sunrise". Under the project, select 50 young athletes are given vigorous training and provided with special diet, food supplements and standard sports material. Experts in the field of athletic events, coaches are invited for training the children to the excellence.
The pre-set goals are as follows,
1) To qualify, to participate, National games.
2) To qualify, to participate, Asian games.
3) To qualify, to participate, Olympic games.
Simultaneously, this team is also to participate in the national and international marathons to evaluate their performance time to time. The Project is not limited to the talented, only at SAGROLI and its surroundings but also extends to the tribal areas in nearby districts Chandrapur and Gadchiroli. The children in the agency area are naturally gifted with strength and vitality. The SAGROLI SUNRISE explores such children and provides academic facilities free of cost apart from training them in sports through Sunrise Project.
Impact:
1) Rameshwar Chidgire, a deserted child, brought up at SSM's Balgram, S.O.S. Children's Village at Sagroli. Rameshwar has got educated from primary level to Intermediate level at SSM's schools. He has been a beloved child of the organization. His glimpses of talent in fact gave the idea of taking up a specifically sports project. All the marathons organized at the following locations in the nation between 2005 and 2009 (so far), he stood in top 5. Standard Chartered Marathon (Mumbai), Varsha Marathon (Mumbai), Hutch Marathon (Delhi), Hungama Marathon (Mumbai), Pune Marathon (Pune), National Marathon (Tirunamvelli TN), Nagpur Marathon (Nagpur), National Cross Country (Vishakhapattanam), Auroville Marathon (Pondichery) to name a few. He is still in touch with SSM. Now Rameshwar is successfully running a Pre-Police and Defense selection Training Center at Nanded.
2) Real Heroes CNN IBN Award for project Sagroli Sunrise
We are proud to inform you that, SSM has received Real Heroes CNN IBN Award (News channel in partnership with Reliance Industries Limited) for its outstanding contribution in sports through its Sagroli Sunrise project & their performance in Marathon events. Most of the children in the project are orphan and with rural background. On behalf of SSM, the School Principal has received the award in a ceremony held at Mumbai. The award gave away by Shri. Mukesh Ambani in presence of Shri. Sunil Gavaskar, Shabana Aazami, Javed Akhtar, Aamir Khan and many of the celebrities.
Page Url :
http://www.unitedwaymumbai.org/ngo197_ssmandal.htm
Online donations are now closed for SCMM'13'
Founded Year:
1959
Cause category: Education
Telephone: 02465-227848;227834;9423509073
You can raise funds by placing this donation widget on your web page or blog. Please click on the image.