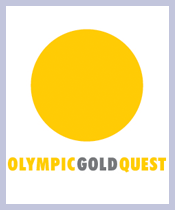 Foundation for Promotion of Sports and Games
310, Dalamal Chambers, 3rd Floor, 29, New Marine Lines, Mumbai, Maharashtra, India, 400020
Founded Year: 9/20/2001
Cause category:
Telephone: 9773481954
Charity Bib Status:
0 Available
Raised by 0 contributors.

About NGO:
Olympic Gold Quest (OGQ) is a program of the Foundation for Promotion of Sports and Games, a Not for Profit (Section 8 Company) of the Companies Act, 2013, which is committed to bridging the gap between the best athletes in India and the best athletes in the world thus helping Indian athletes to win Olympic Gold medals. OGQ aims to create a level playing field for our athletes to enable them to be competitive at the highest level of sport.
Mission: To assist potential Olympic medal talent to help achieve their dream of winning Olympic Gold medals.
Vision: To scout for potential medal talent, to help identify areas of support and to work with all stakeholders to aid deserving talent.
OGQ currently supports training and preparation of 71 athletes across 8 individual Olympic sports viz. Archery, Athletics, Badminton, Boxing, Shooting, Wrestling, Swimming and Table Tennis.
Fund Usage:

A billion plus population can unite to achieve a common dream - To win Olympic Gold Medals for India.
OGQ experts systematically oversee and benchmark the progress of athletes and provide funds to them which are used for:
1. Funding for taking part in International tournaments
2. Medical/Diet/Injury rehab support by World Class Sports Science Team,/li>
3. Providing world class Training/Equipments
OGQ currently supports 35 athletes which include: Saina Nehwal, Mary Kom, Gagan Narang, Vijay Kumar, Vikas Gowda, Devendro Singh, P. Kashyap and Shiva Thapa. OGQ has also launched a Scholarship program for young athletes (age group 10-17 years) to groom them for the 2020 and 2024 Olympics We plan to support about 100 athletes by the 2016 Rio Olympics.
It's time you played your part in creating future champions Come, become a part of OGQ. We need your support. You can make a difference. OGQ wants every patriotic Indian to contribute and make a difference to India sport and feel the pride of the national anthem being sung when an Indian athlete wins the Olympic Gold medal.
Impact:
Mary Kom was a 5 times World Champion in 46-48kg category. In London Olympics she was going to compete in a higher weight category of 51kg, which meant she had to fight against taller and stronger opponents.
1. OGQ Sports Science Team ensured that Mary moved from up two weight categories from 46kg to 51kg smoothly through the advice of nutritionist Dr. Niti Desai
2. OGQ found a world class coach in Charles Atkinson for Mary and he really helped her with better strategy against taller and stronger opponents
3. OGQ arranged 4 training camps in Pune and one in Liverpool in 2012 under Charles in coordination with IABF which were fully funded by Sports Ministry
4. Dr. Nikhil Latey, head of OGQ Sports Science team has been with Mary throughout the last 2 years helping her with fitness, recovery and strength.
5. Arranged for her travel and accommodation for domestic tournaments
Mary made whole of India proud by winning the Bronze medal at the London 2012 Olympics.