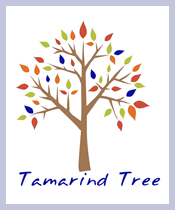 Tamarind Tree Trust
6, Tara Castle, Masoli, Dahanu Road , Thane District, Maharashtra, India, 401602
Founded Year: 2007
Cause category: Education
Telephone: 904 949 2200
Charity Bib Status:
Sold Out
Raised by 0 contributors.


Donations for SCMM 2015 are closed. Thank you.
About NGO:
Tamarind Tree works in the areas of education, community media and environmental protection.
The Tamarind Tree School is an initiative of the Tamarind Tree Trust, a non profit organisation based in Dahanu, Maharashtra. Founded in 2007, we are committed to building an equitable and just society where individuals and communities can realize their full potential.
Fund Usage:

Tamarind Tree was initiated by a group of media and development professionals, some of whom moved away from the city to farm and contribute to rural society. Working with the marginalized tribes, our mission is towards an ecologically sustainable and culturally sensitive future for tribal communities of Thane district.
The Tamarind Tree School made a modest beginning in June 2010 with 40 children spread over the Pre Primary section of Nursery, Junior KG and Senior KG. Designed to be a multi-lingual school we gently take the tribal children from their mother tongue Warli to English helping them to realize their full potential. The enthusiasm that the children and their parents showed in the first year underscored the need for relevant education facilities in the tribal region
The response in the second academic year has been extremely encouraging - the enrollment has more than doubled and Tamarind Tree School now has 90 children. Our dream of carrying forward the Pre Primary students to the Primary was fulfilled with the launch of Std 1 in June this year. We are committed to increasing one class per year to ensure the students complete their secondary education.
The school also provides nutritious and wholesome food (mid day meal for all and lunch for class 1).
Impact:
The Tamarind Tree school believes that a child-centric pedagogy with the use of technology along with community participation can bring about a transformation in the lives of the future generation. We foster a learner driven community, where we learn from experience, each other, and the communities we work with. Our class size does not exceed 25 and we maintain a student teacher ratio of 1:10.
Tamarind Tree teachers are drawn from the community and given extensive training on educational pedagogies, early child care and best practices. active Learning Centre and Adhayayan (www.adhyayan.asia) partner with Tamarind Tree to provide critical and creative inputs to our curriculum.
Teachers at Tamarind Tree use a variety of methodologies like arts, crafts and audio visual tools to teach. The curriculum also includes tribal narratives from their oral tradition with a view to creating a balanced individual with a sense of cultural identity. The natural surroundings like forest, animals and rivers are not only a part of fairy tales but they play an important role in experiential learning at the Tamarind Tree.
Thus, the school has impacted the local communities directly by providing quality education and nutrition to local children as well as providing training and capacity building to local youth (esp. women) for teaching and administrative staff.
One simple example amongst many is the story of Shinvar, a 6 year old studying in class I. Born to tribal parents and living in extreme poverty, he is the youngest of 11 children who until now couldn't imagine going to an English Medium school. Yet, Shinvar is the first and having overcome his physical disability and social reclusiveness, he regularly attends class. With a little extra attention, he has progressed on his own merit from Sr. KG to 1st standard in the current academic year of 2011- 2012, being one of our founding students.
His school fees of course, have been waived.