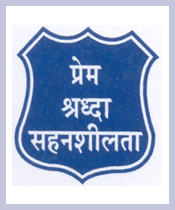 The Research Society for the Care, Treatment & Training of Children in need of Special Care
Opp. Abhyuday Nagar Bldg. No: 12, Nr. Kalachowki Police Station, Sewri Hill, Sewri, Mumbai, Maharashtra, India, 400033
Email: jvstrsy@gmail.com/ nehamitalshah@gmail.com
Website: www.theresearchsociety.org

Charity Bib Status: Not available

Online Donations raised so far: Rs.129600/-
About NGO:
The Research Society is a charitable organization. Over the past 68 years we have positively impacted the lives of over 1,00,000 special children and their families by providing multidisciplinary services. The various projects of the Research Society are:
1. Jai Vakeel School for Children in Need of Special Care (since 1944) -Recognized by Department of Social Welfare, State Government of Maharashtra
2. Jai Vakeel Vocational Training and Aditya Birla Sheltered Workshop and Rehabilitation Centre (since 1948) - Recognized by Ministry of Social Justice and Empowerment, Central Government
3. Smt. Motibai Thackersey Institute for Research in the Field of Mental Retardation (since 1974): Recognized by Department of Science and Technology, Government of India
4. The Teachers' Training Courses (since August 1952): Recognized by Rehabilitation Council of India - RCI in 1995 (RCI was born in 1986 Act enforced on 31st July 1993 ) and
5. Sir Kikabhai Premchand Mind's College of Special Education September 1991 recognized by & affiliated to University of Mumbai and recognised by Mumbai University, RCI, NCTE, NIMH,
6. Boys' and Girls' Residential Section (since 1964)
7. Sairam Autism Centre (since 1998)
8. Rural Branch-Jai Vakeel School for Children in Need of Special Care' at Sai Baba Seva Dham, Village Kahanephata, Mawal Taluka, District Pune.
9. Rural Branch-'Rusi Irani Centre for Persons in Need of Special Care', a part of Jai Vakeel School -Custodial Care Home project with Day school and Vocational Training Centre at Deolali, District Nasik .
Fund Usage:

30 % of our students are from lower socioeconomic group and 20% are from below poverty line (BPL) group therefore we need assistance in sponsorship of a mentally challenged child.
We always need financial assistance for sponsorship of these children to provide them necessary basic health and educational intervention. At present we have -
60 children that need to be sponsored as day scholar @Rs. 15,000= Rs. 9,00,000/year
10 children for residential care @ Rs. 54,000= Rs. 5, 40,000/year.
We have a multidisciplinary team involved in providing intervention to these special children. It is difficult to raise enough funds to meet with the salaries of these highly qualified team members. We desperately need funds for the following salaries:
Sponsoring Medical ( Pediatrician's chair) for MTI Rs. 40,000/month=Rs. 4,80,000/-
Sponsoring a Clinical Psychologists chair @RS. 36,000/month= Rs.4.32,000/-
Sponsoring Cytogeneticist chair@RS. 40,000/month=Rs. 4,80,000/-
Impact:
Mental Retardation can be divided into Borderline, mild, moderate, severe and profound grade. We serve all categories. The borderline group are the educable group and so are admitted under National Institute of Open Schooling (NIOS) section of our special school. They are also taught vocational skills.
Tahir A. K. Pandhre came to us with the chief complain of limited speech, repeated falls while walking, poor attention and preoccupation. He used to beat the neighboring children. He was diagnosed to have Ataxic Cerebral Palsy, Mental Retardation with Secondary Microcephaly (due to pre maturity and low birth weight). He had an I. Q. of around 54-56 points which placed him in the moderate grade of retardation.
Tahir was recommended placement in a Pre-Nursery Class with Language and Speech stimulation program. Tahir did very well and was promoted regularly from April 1989 to 2000. In June 2000 he was placed in the NIOS group and has successfully completed Level C which is equivalent to 8th standard. While studying he was also trained in computer programming, hardware and software, assembling the systems.
Today Tahir is managing all the 40 computer systems in our Institute and providing computer education in the NIOS class. He is happily and is happily married and financially stable.
Page Url :
http://www.unitedwaymumbai.org/ngo189_theresearchsociety.htm
Founded Year:
1944
Cause category: Disability
Our Supporters