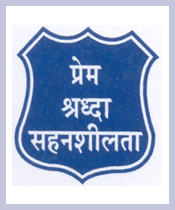 The Research Society for the Care, Treatment & Training of Children in need of Special Care
Opp. Abhyuday Nagar Bldg. No. 12, Near Kalachowki Police Station, Sewri Hill, Sewri, Mumbai, Maharashtra, India, 400033
Founded Year: 1944
Cause category: Disability
Telephone: 022-24701231
Charity Bib Status:
0 Available
Raised by 0 contributors.

About NGO:
Our spectrum of services includes:
Diagnosis and Therapeutic Intervention - Our multidisciplinary team of professionals assess the children with the aim of early detection, diagnosis and need based interventions.

Special Education- - Apart from functional academics, our students also learn dance, music, sports etc. 350 children in the age group of 5-18 years.
Vocational Training & Sheltered Workshop - The students here are learning different vocations and we are working towards making them as independent as possible. 300 students in 10 different vocations.
Autism Centre - Educational and therapeutic intervention to individuals with Autism and ID . 30 children in this section.
Residential Section - Provides respite to the parents of Persons with Disabilities (PWD's) on a short term and long term basis. Nearly 35 students in this section.
Rural Branches - 2 rural branches at Pune & Nashik District, where we do schooling and pre-vocational activities. Approx. 40 children in each.
Pediatric Neurology Medical Camps in the Districts of Maharashtra. Through these camps we provide necessary medical aid in terms of treatment, therapeutic intervention, counseling, guidance for the management, of children with Neurlogical Disorders and Epilepsy. We have reached out and tested over 8000 children so far.
Fundraisers supporting this NGO:


Fund Usage:

We intend to use the funds raised through SCMM 2016 towards
Vocational Training of Students with Intellectual Disability.
Medical relief for children with Neurological Disorders in rural parts of Maharashtra
Classroom refurbishment for 10 classes of school for Special Education.
Sponsoring students in Residential- Custodial Care Home.
Impact:
Mental Retardation can be divided into Borderline, mild, moderate, severe and profound grade. We serve all categories. The borderline group are the educable group and so are admitted under National Institute of Open Schooling (NIOS) section of our special school. They are also taught vocational skills.
Tahir A. K. Pandhre came to us with the chief complain of limited speech, repeated falls while walking, poor attention and preoccupation. He used to beat the neighboring children. He was diagnosed to have Ataxic Cerebral Palsy, Mental Retardation with Secondary Microcephaly (due to pre maturity and low birth weight). He had an I. Q. of around 54-56 points which placed him in the moderate grade of retardation.
Tahir was recommended placement in a Pre-Nursery Class with Language and Speech stimulation program. Tahir did very well and was promoted regularly from April 1989 to 2000. In June 2000 he was placed in the NIOS group and has successfully completed Level C which is equivalent to 8th standard. While studying he was also trained in computer programming, hardware and software, assembling the systems.
Today Tahir is managing all the 40 computer systems in our Institute and providing computer education in the NIOS class. He is happily and is happily married and financially stable.