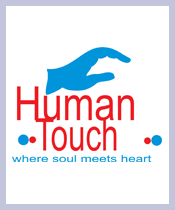 Human Touch India
Bldg. No. 11/14, Chitnavis Layout, Chhindwara Road, Byramji Town, Nagpur, Maharashtra, India, 440013
Founded Year: 2009
Cause category: Women Empowerment
Telephone: 91-9923700342
Charity Bib Status:
Not Available
About NGO:
Have you ever felt touched by someone through an act of giving? What a feeling it is. Yes, there are thousands who are now looking for your touch. Here's "Human Touch" a registered youth-led, non-profit organization with program presence in Nagpur and Goa, offering you a unique platform to touch the lives of young people. We are founded on the conviction that youth are asset of the nation. We guide youth to become responsible, self-sufficient and participatory citizens through projects that augment health, education, environment, development through programs on HIV prevention, care and support, mental health, sexual and reproductive health, IT and vocational education, human rights intervention, livelihood programs, environment campaigns, etc. By supporting us, you join a team of young curious minds, working hard to make a positive difference and to do something that will show that youth have the power to change if they are given enough support.
Fund Usage:
We seek your support for the project "Youth CARE". The main goal of the project is to rehabilitate 30 women living with HIV who are also widowed, by ensuring income generating activities for them for sustainable livelihood. The impact of HIV/AIDS on families is not a simple problem with an easy solution. It cuts across all sectors of development. Reducing the pandemic's impact requires interventions that serve the needs of PLHIV in the community and address the underlying factors - poverty that put them at risk in the first place. PLHIV (People living with HIV) are capable actors and important resources to engage in a community response to AIDS. Actively involving them in care and support initiatives can build their own sense of self-esteem and efficacy and cultivate skills they can use in their life. This proposed program is an attempt to fill in the gaps in the current programming. This project is envisaged to set up "support system for PLHIV, from rural Nagpur, with special focus on women and children from below poverty line to improve quality of life. Several factors make it difficult for women who are either living with HIV or widowed due to HIV to achieve their full potential. Limited schooling is one factor, along with a high rate of pregnancy among women entering child-bearing age. Women are also affected by domestic violence and by the disintegration of families; This creates a situation which leaves women as the sole responsible person for maintaining the family.
Impact:
Five times each week, Lalitha Songade who is living with HIV, cylces for hours to various households affected by HIV in rural villages of Nagpur. She works as a community health worker, offering counseling and information about various services for women living and affected by HIV. She also provides training on home based care and mobilizes them for sel help. Young women are one of the most vulnerable groups at risk of HIV/AIDS and sexually transmitted infections. We help to ensure that they receive the right advice and information to prevent the spread of HIV. We support those who are HIV positive and work to counteract the stigma and discrimination which being positive can carry. Women who in the past knew little about HIV are beginning to enjoy better access to better health services. She has formed 5 support groups formed of young widows/girls living with HIV. The main focus on this group is planning for livelihood programs and creating a support system, in view of the large scale stigma and discrimination in the project area. With her effort now, over 50 women living with HIV have now learnt to cope with HIV and are looking forward to quality of life.