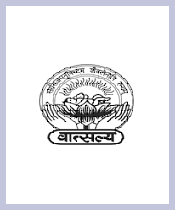 Vatsalya Trust Mumbai
1285, Near Kanjur Marg Police Station, Kanjur Marg (e), Mumbai, Maharashtra, India,
Founded Year: 1981
Cause category: Education
Charity Bib Status:
Not Available
About NGO:
To rehabilitate homeless / destitute children by placing them in adoptive families.
To provide adequate medical and developmental facilities through the childcare center till adoptive families are located.
To serve destitute of all ages without any gender discrimination.
To provide shelter, nutrition, formal education and vocational guidance to grown up children from socially and economically backward families.
To provide temporary shelter and counseling services to women in distress.
To provide congenial permanent shelter to aged men and women in the Vanaprasthashram.
To organize periodical health awareness and community development programs.
Fund Usage:

We intend to spend Marathon Donation on Rehabilitation of children in following categories at our AAKAR centre :
Autism
Physical deformity
Mentally retired etc.