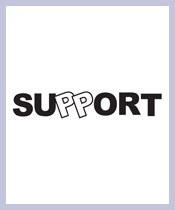 Society Undertaking Poor People's Onus For Rehabilitation
Manthan Plaza, Nehru Road, Vakola Market, Santacruz (e), , Mumbai, Maharashtra, India, 400055
Founded Year: 1985
Cause category: Women Empowerment
Charity Bib Status:
Not Available
About NGO:
The need for de-addiction from substance use by street children, the lack of appropriate services and importance of de-addiction to reduce risk behaviour, underlines the urgent need for their rehabilitation. Many of the street children come from difficult background such as parental abuse, abject poverty at home (especially in rural areas), sexual abuse or lure of the big city. As soon as they land up on the streets in a big city, the tragic realization dawns about the harsh life staring ahead at them. But they have no one to turn to and are unable to return home. When they are on the streets, to survive, they usually get into petty crime and drugs.
After de-addiction, these children are sent to school or provided vocational training, separately as part of another project.
SUPPORT has gained a lot of experience working with drug using street children in Mumbai over the last 20 years.
SUPPORT also has a 'Prevention and Awareness Programme' among the school students in Mumbai and the northern districts of Karnataka state and Raxual in Bihar (through Networking partner NGOs). The objective of this programme is generating awareness and developing perspective among high school students on ill effects of drugs and drug addiction. By involving both students and teachers, we reach out to a large and susceptible target group of over 35,000 school children every year
Fund Usage:

The money will be used for the rehabilitation of street children comprising food, education, health, vocational training and overall development of the children.
Impact:
Marshal is 18 yrs & Paraskumar is 20 yrs old. They both hail from different States, Marshal is from Orissa while Paraskumar from Bihar. Marshal landed on the street after his parents had expired and Paraskumar for being angry at his father for beating for being with wrong friends and using addictive substances. Marshal & Paraskumar were habituated to chewing gutka and smoking beedies/cigarettes, tobacco, solution, hashish and toddy. They both came to Mumbai and were rescued at an opportune time which enabled them to attend school and pursue education at SUPPORT. They led a safe and secure life at SUPPORT wherein all their basic requirements were considered and fulfilled. SUPPORT emphasizes upon education which in the future would empower the children and enable them to smoothly become a part of the mainstream society.
At SUPPORT we have in house coaching classes and there are regular teachers coaching the children. The teachers revise the portions that are taken in the school and enable the children to complete their daily homework and resolve their academic difficulties. They also conduct regular monthly tests for the children so that they understand and are prepared. Marshal & Paraskumar were admitted to a Government run school in the locale where they studied and worked hard. They availed of the in house coaching class facility which helped them to appear for the school final year examination of the 10th standard. At present they are waiting for their results. Recreation is an integral part of education which is essential for overall development of the children. Thus, we pay importance to indoor/outdoor games for the children. They both enjoy playing cricket in school or when children are taken in groups to the local play ground.