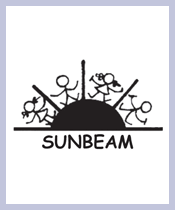 SunBeam
309, Zaveri Building, 2nd Floor, No.14/15, Opp. Albless Baug, Girgaum, Mumbai , Maharashtra, India, 400004
Founded Year: 1999
Cause category: Education
Charity Bib Status:
Not Available
About NGO:
Sunbeam is a Non Government Organization working in the field of formal education. We reach out to 1,000+ underprivileged children in the city of Mumbai who stay with their families in the slums and chawl buildings.
Our 2 education centers are located in Worli and Bandra (East). The children attend Sunbeam classes for extra coaching before/after their formal school hours and we follow the same syllabus as that of the formal school. Initially, we started with vernacular medium children but gradually shifted our focus to children attending English medium schools.
Sunbeam also works closely with the parents of our beneficiaries to ensure that they take full responsibility of their children's academic progress and overall development.
By providing a holistic system of education that is based on sound values and principles, Sunbeam's endeavor is to ensure that the children realize their true potential and grow up as confident, contributing members of society.
Fund Usage:

We intend to spend the money raised via the marathon on the education project for 313 Higher Secondary section children and the budget for this Is Rs.10,30,350/- (copy enclosed). The students covered under this project have been Sunbeam beneficiaries since the time they were in the Primary section. They come from marginalized backgrounds and Sunbeam has provided them with the opportunity of a normal childhood via quality education that is free of cost when attending Sunbeam study classes before or after their formal school hours.
From the 8th std. onwards, we place them into professional coaching classes to prepare them for the SSC Board exams. Sunbeam will continue to support these children once they move on to college and attain graduation as well.
Impact:
Many years ago, Sangeeta moved with her family to Mumbai from a small village in Karnataka where they used to stay. Despite initial difficulties, they managed to settle down reasonably well in the city. Once in Mumbai, they moved into Room no. 318, Phool Galli, Behram Nagar, Bandra (East). Sangeeta's father, Hanumanta, works as a manager in a tiny restaurant close to CST station.
Sangeeta has been a Sunbeam student since 2002 - 03 when she was in the 7th std. She secured a first division in her SSC Board exams and went on to join Chetna College from where she passed her 12th std. exams in 2008 with a remarkable 71%. She went on to pursue her B.F.A. (Bachelor in Finance and Accountancy) degree course and has successfully completed it by scoring 72% which is indeed commendable.
Currently, she is on the lookout for a job that will enable her to gradually become independent and self-reliant, supporting her family to whatever extent possible.