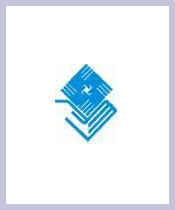 Society For Service to Voluntary Agencies
Room No 2 & 3, Ground Floor, Petit Municipal School, Opp. K B Bhabha Hospital, R. K. Patkar Marg, Bandra (west), , Mumbai , Maharashtra, India, 400050
Founded Year: 1984
Cause category: Others
Charity Bib Status:
Sold Out
Raised by 0 contributors.


Donations for SCMM 2015 are closed. Thank you.
About NGO:
SOSVA was established in 1984 with the objective of expanding the contribution to Society of the NGO sector by improving the technical,financial and human resource capability of NGOs.
SOSVA,a support service agency, strives to improve the operations of the NGOs by assisting them in all their operations there by achieving a greater output and an improved quality of services.
Fund Usage:

Intensifying Voluntary Action for Social Development: The project would be implemented in two phases: (1) Phase I (two years) - Strengthening of SOSVA's volunteer promotion process already underway in Mumbai Metropolitan Area (Mumbai City, Thane Taluka and Navi Mumbai City). (2) Phase II (one year) - Consolidating Mumbai Metropolitan Area Operations
Impact:
SOSVA's Centre for Voluntary Action (VOLACT) has over the past thirteen years placed 3053 volunteers with 215 NGOs from various sectors like health, education, child development, physically & mentally challenged, etc. This in turn has generated 534,262 hours of volunteer work valued conservatively at Rs. 21,527,772