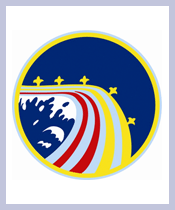 Rotary Club Of Bombay Queens Necklace Charitable Trust
B 41-45, Paragon Centre, Pandurang Budhkar Marg, Worli, , Mumbai, Maharashtra, India, 400013
Founded Year: 1986
Cause category: Disability
Telephone: 91-22-40733000
Charity Bib Status:
Not Available
About NGO:
The trust has assisted in setting up a Sankardham Vidyalaya for Hearing Impaired student from lower strate of society at Goregaon.
The trust has tied up with Kohinoor Vocational Training to provide vocational training to the non - graduates and thereby make them skilled and provide guaranteed employment
We are conducting health checkups for children
The trust also conducts cancer checkups for diffrent sections of society and subseqent surgeries if so required
Fund Usage:

Set up a kitchen at Sewri to feed children of unaided schools in Govangi and Mankhurd region. A donor has been identified who has a suitable premises in Sewri for setting up this kitchen. TIFS has already identified 40,000 slum children and provided the data to ISKCON. Quotations have been sought for civil work at the site. Construction work expected to begin by two weeks.
Impact:
Our trust has assisted Sanskardham Vidyalaya for Hearing Impaired - a school recognized by the Social Welfare Department, Government of Maharashtra. The school focuses on the all round development of the students helping them integrate well with the society. The Trust has also donated a bus to the school after assessing the needs of the students, which lead to increased participation by the students in extra curricular activities. Over 100 students have benefited from this programme along with an increase in their school attendance.