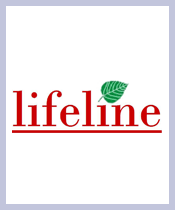 Life Line Educational And Charitable Trust
Sunil Jangle, A 602, Eldora Chsl, Near Hiranandani, Hospital, Powai, Andheri(e) , Mumbai, Maharashtra, India, 400076
Founded Year: 2006
Cause category: Education
Charity Bib Status:
Sold Out
Raised by 0 contributors.


Donations for SCMM 2015 are closed. Thank you.
About NGO:
Life line educational and charitable trust (lifeline) focuses on educational needs of tribal and rural children. It helps 2000 children and 150 staff members of 15 other schools by providing guide books, educational material, coaching and career guidance. It provides scholarship to merit students from select schools. It runs a residential library of books. It provides field experience to volunteers and management students.
During 2011, the NGO has established a registered school named Mahatma Gandhi English medium school, Vedvahal. There are 75 students in nursery, jr. Kg and sr. Kg classes and 6 full time staff members. The commute is organized by a school owned 40 seat school bus.
During 2012 the key priority is to make this school self sufficient for a sustained long term growth. This requires a new facility to house 500 students. The NGO plans to open more English medium schools in the rural areas.
Fund Usage:

The project involves establishing an english medium school. During 2012, the ground floor of a new building is planned at estimated spend of rs. 45 lakhs of total 75 lakhs.
Two important reasons:
A) only english medium facility in the proximity.
B) parents seeking such education.
The school received excellent response from the leaders and the villagers. This project is ambitious as past attempts were short lived. Mg school aims for long term growth by providing quality education and organizing funds through lifeline. This school will improve education of 500 students enabling and motivating them to compete with urban students.
This opens doors to reputed colleges and jobs that require english speaking. The ngo will open more schools and inspire others.
Scmm donations will help speedy setup and enhance quality of the education through better facilities. The ngo has limited sources of funds and many needs.
Impact:
Lifeline's MG English medium school, Vedvahal has 75 students and 6 full time staff members. The students are from eight neighboring villages within 10 km distance. It is expected to quickly grow to 500 students.
During past 4 years, lifeline has supported 15 schools (2000 students and 150 staff members) for various educational needs. Some examples include
A) swami vivekananda school, vashala
B) gotheghar ashramshala, dolkhamb
C) saibaba school for mentally challenged children
D) gandulwat ashramshala
E) palavi school for deaf and dumb.
F) siescoms college, nerul
Visit www.lifelinetrust.org for more credentials.
Lifeline provided coaching to 10th grade staff and students of swami vivekanada school. It had best passing rate.
We create inspiration and motivation in students and parents to aim for better education. We provide field services which ensures best and direct utilization of funds.