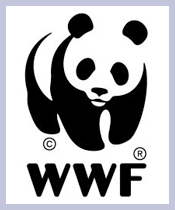 World Wide Fund for Nature - India
Wwf – India, Maharshtra State Office, C/o Godrej Manufacturing Unit, Lalbaug, Parel, Mumbai, Maharashtra, India, 400012
Founded Year: 1969
Cause category:
Telephone: 022-24700030
Charity Bib Status:
9 Available
Raised by 0 contributors.

About NGO:
WWF-India has been working towards wildlife and environment protection in the country since 1969. We are part of the WWF-International network which has offices in more than 100 countries across the globe. We have a national presence in India with over 60 state and field offices distributed across more than 20 states.
We work in different geographical regions of the country towards the conservation of key wildlife species, protection of habitats, management of rivers, wetlands and their ecosystems, climate change mitigation, sustainable livelihood alternatives for local communities, water and carbon footprint reduction in industries, and combating illegal wildlife trade.
Our mission is to stop the degradation of the planet's natural environment and to build a future in which humans live in harmony with nature.
Fund Usage:

The funds raised will be utilized to implement WWF-India's focused conservation strategies on various environmental issues like conservation of wildlife species, protection of habitats, climate change mitigation, sustainable livelihoods, among others, across different geographical regions.
Impact:
"WWF-India through its specialist programmes works closely across various platforms from government agencies, civic bodies, schools to companies and individuals. The range of WWF-India's programmes reflected here consist of species conservation including marine life and its sustainability, contributing to conservation initiatives in river basins, sensitizing schoolchildren on the importance of environment conservation. WWF-India also works to restore the freshwater bodies, promotes sustainable livelihoods and sustainable agriculture through better management practices and market transformation. This large and varied nature of our work, nationwide and attempting to reach various groups of society is possible only due to the contribution of WWF-India's team, the support of its network, government agencies, institutional partners and thousands of supporters who participate in and encourage our work."