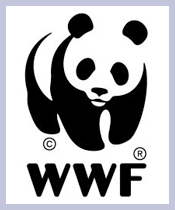 World Wide Fund for Nature - India
172 -b, Lodhi Estate, Max Mueller Marg, New Delhi, Delhi, India, 110003
Email: info@partnerwwf.in
Website: wwfindia.org

Charity Bib Status: Not available

About NGO:
WWF-India is one of India's leading conservation organizations, working with critical species and landscapes across the country, and also towards educating people and businesses about their own ecological impact.
WWF-India's areas of initiative are both the spread of awareness through environmental education, and conservation through specific scientific projects.
Fund Usage:

Through constant study and research, WWF- India strives to evolve methods to make all development environment-friendly and to then implement, in exciting ways, these solutions for a greener planet. Some of our projects include the protection of critical regions (like the Satpuda Maikal, Terai Arc, Sunderbans, Bharatpur) and species (like the Royal Bengal Tiger, Asian Elephant, Indian Rhino, Red Panda, Snow Leopard, Gharial, Otter and Ganges River dolphin, among others). Sustainable development and footprint reduction are also among the many areas of nature conservation WWF-India works in.
Funds raised through the SCMM 2013 will be appropriately used for these and our other varied conservation initiatives across the country.
Impact:
WWF-India, with the help of the Karnataka Forest Department, has radio collared five crop raiding elephants, four male and one female to understand their behavior and develop long term conflict management strategies. Three males were translocated to the Bandipur Tiger Reserve and the Cauvery Wildlife Sanctuary, and are monitored regularly. At three locations, anti-depredation squads have also been set up to drive away the crop raiding elephants from fields and human settlements. A low cost electric fence for reducing the human elephant conflict has also been designed.
WWF-India is also conducting camera trapping exercises in the landscape to monitor tigers and co-predators. The results are revealing healthy tiger and leopard populations both within and outside Tiger Reserves. To strengthen protection in these forests, WWF-India regularly conducts training for the frontline staff on tiger monitoring and prey base estimation, effective patrolling, use of handheld GPS, map reading and application of GIS in the field. To improve communication between frontline staff, a wireless network has been set up covering more than 60% of the Sathyamangalam Wildlife Sanctuary and Forest Division, Kollegal Forest Division, and Nilgiris North and South Forest Division.
Page Url :
http://www.unitedwaymumbai.org/ngo148_wwf_india.htm
Online donations are now closed for SCMM'13'
Founded Year:
1969
Cause category: Environment & Animal Protection
You can raise funds by placing this donation widget on your web page or blog. Please click on the image.