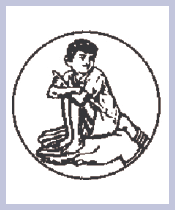 V D Indian Society for Mentaly Retarded
Khushaldas Dagara House, Near Ruia Hall, Malad - West, Mumbai, Maharashtra, India, 400064
Founded Year: 1973
Cause category: Disability
Telephone: 022-28892409
Charity Bib Status:
0 Available
Raised by 0 contributors.

About NGO:
Services is started for slow learners in collaboration with normal schools. Remedial training and alternative education programme helps to promote of such children.
Trained and dedicated staff is working enthusiastically to impart different training Programme to different types of students.
Trained children of this institution have been placed at various job works and havebecome active member of family and society.
The students of this institution have participated in national, international sports and games.
BIG WONDER variety entertainment programme is one of the striking achievements of the Institution.
BIG WONDER products prepared by specially able children give swavlamban to disabled.
Fund Usage:

Aim: To facilitate normalizations of mentally challenged.
Implementation of various scientifically designed programme to improve mental, motor, cognition
Communication of social development of special children to Facilitate socialization of special children.
Special education programs improves learning skills 3 Rs [Reading, writing, Arithmetic] and Academics [pre NIOS & NIOS] of special children. pre vocations training program to develop vocational skills, recreation & social functional activities improve socialization of special children.
One skill development programme enhance creativity in children of slowly it becomes competitive which give creditability to them in society. This program me support the Rehabilitation and normalization in main stream
Yearly Budget – 2 crore
Impact:
BIG WONDER variety entertainment programme presented by special children is big achievement of our institution. Till now nearly 45 shows has been organized in Bombay and one at Bangkok. The Singer & Dancer of Big Wonders are earning money & made themselves as BIGWONDER Artist.