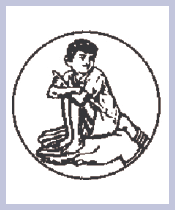 V.D .Indian Society for Mentaly Retarded
Khushaldas Dagara House, Near Ruia Hall, Malad - West, Mumbai, Maharashtra, India, 400064
Email: vdismr@yahoo.co.in
Website: www.vdis.org

Charity Bib Status: Not available

About NGO:
This institution is established by Dr.A.V.Mehta in 1972 to provide various services to Mentally Handicapped and for prevention of mental retardation.
Nearly 500 students, infant to adult having mental retardation or cerebral palsy, vision problem, hearing problem are taking benefit of various services in this Institution.
Services are started for slow learners in collaboration with normal schools. Remedial training and alternative education programme helps to promote progress of such children.
Trained and dedicated staff is working enthusiastically to impart different training programme to different types of students.
Trained Children of this institution have been placed at various job works and have become active member of family and society.
The students of this institution have participated in national international sports and games and won gold medals and shields.
Fund Usage:

SELF ADVOCACY
"Give us chance not charity"
Children will be trained to produce various products and will encourage to sale the products prepared by them in various exhibition & by corporate marketing. They will do self advocacy of their ability and strength with the slogan "Give us chance not charity" in society by participating in integration & mainstreamed programme for their rehabilitation.
Impact:
BIG WONDERS is a variety entertainment porgramme that showcases the talent of these special MR children - a result of systematic step by step training given to them over a period of years. BIG WONDERS has had more than 45 performances in India and abroad. It is very well acclaimed and has received many accolades. The audience in Bangkok gave a standing ovation and the crowd screamed words like "Spectacular", "Amazing" & "Superhit".
Page Url :
http://www.unitedwaymumbai.org/ngo147_vdismr.htm
Online donations are now closed for SCMM'13'
Founded Year:
1973
Cause category: Disability
You can raise funds by placing this donation widget on your web page or blog. Please click on the image.