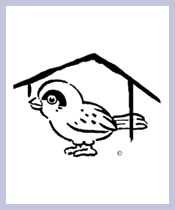 Sparrow's Shelter
Sparrow's Shelter, Virangula, Saint Rohidas Marg, Near Sankalpana Society, Opp. Ashok Mill Compound, Kala Killa, Dharavi, Mumbai, Maharashtra, India, 400017
Founded Year: 2007
Cause category: Environment
Charity Bib Status:
Not Available
Raised by 0 contributors.


Donations for SCMM 2015 are closed. Thank you.
About NGO:
Sparrow's Shelter is an NGO who solely trying to create awareness in people of the cities like Mumbai and nearby where the population of the local small birds especially sparrows and other small birds has drastically reduced. From last 5 years, we work for small birds. We have been conducting the awareness activities and programs in Mumbai and nearby cities. We provide a unique Bird Houses, where sparrows can nest. We urge to people to adopt shelters at least one per family. Our organization has installed many shelters in Mumbai, Thane and Navi Mumbai area. And also we conduct seminars and presentations in many schools and colleges of Mumbai. We truly are doing our best for this cause.
Fund Usage:

We have decided to construct a 'Bird Gallery' for small birds. We have selected a particular place in the heart of Mumbai i.e. Manohar Joshi College campus in Dharavi which is near from Maharashtra Nature Park. The main reason to select the place is to attract various birds' spices towards 'Bird Gallery' which already exists in Maharashtra Nature Park. This would be a first and unique project in India to saves sparrows and other small birds. For this unique project, not only from Maharashtra but also from various parts of India people will come to visit this gallery, as this gallery is inside the compound, all nuisance will automatically be avoided and we can get a peaceful and natural environment, which birds always like.
Impact:
Scientifically made sparrow shelters really help the small birds for their nesting and so our organization almost provide 5000 to 6000 bird houses throughout the city which helps to save 55000 to 65000 new born small birds. In Veer Jijamata Bhosale Udyaan (Rani Baug), we have installed 100 shelters for small chirpy birds and the result of that, the population of small birds has increased.