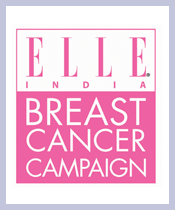 Ogaan Cancer Foundation
501 Nirman Kendra, Famous Studio Lane, Mahalaxmi, Mumbai, Maharashtra, India, 400011
Founded Year: 2005
Cause category: Health
Charity Bib Status:
Not Available
About NGO:
The Ogaan Cancer Foundation has always adhered to a simple philosophy: one cause, one message - breast cancer awareness and education. Over the years, that philosophy has become a mantra for our many partners and has had an impact we never dreamed possible, touching the lives of tens of thousands of supporters nationwide.
Fund Usage:

Ogaan Cancer Foundation is a fundraising NGO. We identify partners who assist us in the treatment and cure research for breast cancer. Currently we have partnered with Women's Cancer Initiative – Tata Memorial Hospital which works to fight various cancers in women. We do health check-up camps around the year with Cancer Patients Aid Association for women.
Impact:
Ogaan Cancer Foundations primary event is called "A Carnival for a Cause' where fashion joins hands against breast cancer. This event takes place in the first quarter of every year in various cities in India. The main aim is to spread awareness and raise money from individual donors. Over the years this event has helped us raise over 2 cr. This event has helped us gather numerous loyal supporters who come year after year to make this event a success. All the money raised through these initiatives is donated to Women's Cancer Initiative - Tata Memorial Hospital which takes care of various cancers in women such as breast, cervical and ovarian cancer.