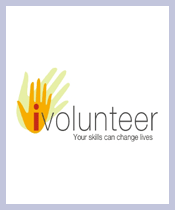 Mitra Technology Foundation (iVolunteer)
A-1, Chiranjeev Building, A Wing, Chittaranjan Road, Near Parleshwar Mandir, Vile Parle (east), Mumbai-400057, Mumbai, Maharashtra, India, 400057
Founded Year: 2001
Cause category: Others
Charity Bib Status:
Not Available
About NGO:
India's social development needs are unquestionably substantial, however at MITRA we believe the answer lies with its people. We have a wealth of home grown skills and expertise which when utilized in the right organizations will make a significant difference in meeting India's social development needs. MITRA will achieve its mission through enabling volunteers and paid professionals to work in the social development sector.
iVolunteer is an initiative of MITRA, a not-for-profit organisation working in the social development sector in India, headquartered in Delhi. MITRA was established in November 2000 as an entrepreneurial initiative by a group of graduates from Institute of Rural Management, Anand (IRMA). Today MITRA has grown nationwide and has offices in Delhi, Mumbai, Bangalore, Kolkata, Chennai, Hyderabad and Pune.
Fund Usage:

As an organization, iVolunteer (flagship program of MITRA) works with NGOs that work in the following 12 areas: Child Welfare, HIV/AIDS, Elderly Welfare, Community Development, Education, Disability, Human Rights, Youth Welfare, Health, Environment, Gender Issues and Civic Issues. Every month, volunteering events are organized, based on one of the above given issues. Thus, we intend to use the acquired donations for conducting these theme based events. For Eg: The month of July was dedicated to 'Disability'. An event was conducted at ADAPT at Bandra Reclamation, where recreational games were organized for the physically and mentally challenged children. As prizes, the children were given educational games, which would help them improve their Hand-Eye coordination. These prizes were bought by iVolunteer.
Impact:
One of our registered volunteers, Dr. Neha Gupta, a dentist by profession was connected to LEAD Foundation, Mumbai which works on Children's Education. As a part of her volunteering, she conducted 2 dental camps for the beneficiaries of LEAD Foundation at Ghansoli and Airoli. During this camp, the children were told about the importance of oral hygiene, through cartoon videos and demonstrations. She conducted individual check-ups of each of the children present in the audience and following this, those who needed more intensive dental treatment were referred to D.Y. Patil Dental Hospital, Nerul. Dr. Neha arranged to take appointments for the children. Dr. Neha also prepared individual case sheets for each of the children who were checked. As a part of this camp, all the children who participated were given free samples of Colgate Toothbrush and Toothpaste. Totally, 50 children were treated in both these camps.