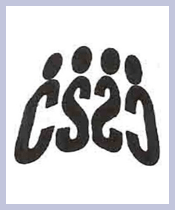 Centre for the study of social change
M.n. Roy Human Development Campus, ''c' Wing, Ground Floor, Plot No.6,'f' Block,opp. Govt.housing Colony Bldg.no.326, Bandra(e), Mumbai, Maharashtra, India, 400051
Founded Year: 1972
Cause category: Health
Charity Bib Status:
Not Available
Raised by 0 contributors.


Donations for SCMM 2015 are closed. Thank you.
About NGO:
CSSC,a non government organization started in 1972, works in twenty slum areas around Bandra (East) to Santacruz (East), in Mumbai.
"Healthy, Free and Full" life for women is the goal of CSSC and WIN project, the main programme of CSSC ,uses health clinic in the slum areas as entry point.
Based on its experience of working with people at the grassroots level in Mumbai slums and inspired by Late Dr. Indumati Parikh's work since 1964, CSSC believes that women can be the best agents of social change because they have the potential to build a better future not only for themselves but also for their children and logically, their families. Project WIN (Women of India Network), launched in 2003, works towards woman's integrated development and empowerment since last 6 years through their 17 WIN Clinics where either Health or Savings group (Bachat gat) are used as an entry point.


Fund Usage:

Brief Summary of the Project where marathon funds will be spent:
CSSC needs fund to the tune of Rs 3,50,000/- per year to run one WIN Clinic. We need sponsorship of 20 clinics in the next two years.
Components of WIN:
Seven Main Components of WIN are
1- Women's general and Reproductive Health
2- Child Health ,Growth monitoring and value education for kids
3- Family Planning
4- Non Formal education for women
5- Savings/Income generation/Vocational Training and skill development for women
6- Self Help Groups
- Leadership for Sanitation & Environment in Slums
Impact:
CSSC basically concentrate on capacity building of women in slums. We cite one Case Study here.
One Mrs Vanita Kore is a widow with an Education level of 10th Standard. She got married in 2001.She was working with piece rate work in Garment Company. That Garment Company got closed in 2005.When she came to know about CSSC's WIN project, she undertook Health Workers' training in early 2005 for two months and joined as a Health worker in a Vijay Nagar (WIN) clinic in September 2005. In 2007 her husband died. She has one child.Then encouraged by CSSC's ongoing training for Health Worker, She decided to continue her study, for that she enrolled with Yashwantrao Chavan Open University in 2007.She has successfully completed her S.Y.B.Com but got failed in T.Y.B.Com in 3 subjects. She also completed her Para Professional training at Chetna College on weekends for six months in 2008. After joining CSSC in 2005, she also got the training about Bachat Gat and got inspiration to start Bachat Gat near her residence. She started Om Sai Mahila Bachat Gat and became the president of it. Her Bachat Gat does the business of Puranpoli making, Puri-Bhaji Making, Selling dress materials etc. She also participated in some surveys conducted by CSSC and a Project of Climate Change in various BMC wards.
In Aug 2012, she has been taken up as an OPD Assistant in WIN Expert Polyclinic of CSSC with remuneration of Rs. 4000/- and assists consultants.
This is thus a classical case where a woman has tried for her life to be "Healthy, Free and Full", the main aim of CSSC-WIN.