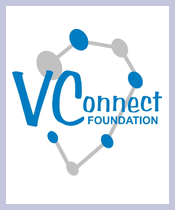 V Connect Foundation
C-216, Bunyaan, Seth Moti Shah X Lane, Byculla(e), Mumbai, Maharashtra, India, 400027
Founded Year: 2007
Cause category: Disability
Email: shabahearwell@hotmail.com, vahishtai@gmail.com

Website: www.vconnectfoundation.org

Charity Bib Status: Available

About NGO:
VConnect Foundation parent support group for hearing impaired children. Our mission & Vision are to create awareness about early detection & early intervention, help the needy to receive hearing aids and cochlear implants at the earliest possible and habilitate them into the mainstream by supporting them with Audiological Management and Auditory Verbal Therapy. To achieve this we have started 'New Born Hearing Screening' in hospitals in Mumbai.
Approximately 1 to 3 babies out of every 1000 babies are born with a permanent hearing loss; therefore it is imperative to screen all babies at birth. It is very essential to detect deafness, at the earliest, as babies start learning how to use sound as soon as they are born, and listening in the first months of life, prepares babies to speak. If a baby fails the screening test, they will be screened again and then if necessary, guided to undergo further diagnostic tests, which will help in early detection and diagnosis of the hearing loss. Guidance on early intervention will be provided to parents of babies who are detected to have a hearing impairment. Early intervention will help to achieve age appropriate speech, language, social and educational development. This will help make these children confident, contributing citizens of our tomorrow.
Fund Usage:

We support families with audiological testing and towards the cost of a cochlear implant or hearing aids for their children with hearing impairment. We provide guidance for pre and post implant audiological management and habilitation, which enables them to integrate into mainstream society. This makes them contributing citizens of our tomorrow.
The funds received will be utilized towards helping economically backward families with funding for their children's hearing aids and cochlear implant.
Impact:
Being parents of children with hearing impairment, our dream was to start a New Born Hearing Screening Programme to screen babies for hearing impairment at birth, which we have achieved.
We are happy to state that our New Born Hearing Screening Programme has been running very successfully in 3 hospitals in Mumbai for over a year and to date we have been able to screen 1643 babies and our programme has become sustainable.
Page Url :
http://www.unitedwaymumbai.org/ngo12_vconnect.htm