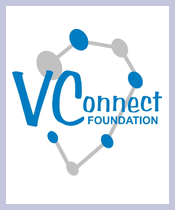 V Connect Foundation
R-7 Cusrow Baug, Shahid Bhagat Singh Road, Colaba, Mumbai, Maharashtra, India, 400001
Founded Year: 2007
Cause category: Disability
Telephone: 022-22813954
Charity Bib Status:
15 Available
Raised by 0 contributors.

About NGO:
Vconnect Foundation'S Mission Is To Provide New Born Hearing Screening Services, Excellent Audiological Services, Auditory Verbal Therapy And Guidance To Every Child With Hearing Impairment For Their Holistic Development. This In Turn Enables Them To Learn To &Lsquo;Listen And Speak&Rsquo; And Integrated Into Regular Schools.
The Vision Of Vconnect Foundation Is To Create Awareness About The Importance And Benefits Of Early Detection, New Born Hearing Screening, Early Intervention And Auditory Verbal Therapy To Enable All The Children With Hearing Impairment To Become Successful Contributing Citizens Of Mainstream Society.
Vconnect Foundation Was Founded By Two Parents Of Children With Hearing Impairment In 2007. These Two Parents Are Practicing Professionals In The Field Of Hearing Impairment."
Fund Usage:

Vconnect Foundation Conducts A Variety Of Activities Under One Umbrella -
The New Born Hearing Screening Programme In Hospitals In Mumbai
Financial Aid For Hearing Aids & Cochlear Implants
Cochlear Implant Programme
Auditory Verbal Therapy I.E. Teaching Children To Learn To Listen & Speak
Holistic Development Of Children Through Guidance And Counselling Of Families
The Funds Raised Through The Scmm 2016, Will Be Used Towards The Above
Impact:
Being parents of children with hearing impairment, our dream was to start a New Born Hearing Screening Programme to screen babies for hearing impairment at birth, which we have achieved.
We are happy to state that our New Born Hearing Screening Programme has been running very successfully in 3 hospitals in Mumbai for over a year and to date we have been able to screen 1643 babies and our programme has become sustainable.