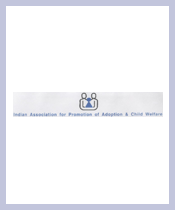 Indian Association For Promotion of Adoption & Child Welfare (IAPA)
7, Kanara House, Mogul Lane, Matunga (west), Mumbai, Maharashtra, India, 400016
Founded Year: 1970
Cause category: Women Empowerment
Charity Bib Status:
Not Available
Raised by 0 contributors.


Donations for SCMM 2015 are closed. Thank you.
About NGO:
Our mission is to ensure that children in need of care and protection have the option of being taken care of in a family environment through family - based services of adoption, foster family care and family assistance and to reach out to other deprived children who lack of opportunities to pursue education and preparation for life.
Fund Usage:

Support To Sustain And Expand Our Activities In The Following:- - Nutritional / Medical Needs Of Children. - Life Skill And Vocational Guidance For Adolesant Children. - Personality Development Programmes For Underpriviledged Children. - Family Empowerment Programmes. - Mental Health Sensitization And Guidance.
Impact:
HELPING SELF-MOTIVATED STUDENT TO HELP HERSELF TO HIGH ACHIEVEMENT:
Belonging to a conservative Muslim community where girls' education is not a priority, Bilkish had more obstacles to cross to move forward to college education. As a 4 year old little girl she had lost her place as a cherished child of her parents when her father died and the mother remarried. She was packed off to an institution. Coming out of the institution, after finishing school, she faced her step father's reluctance to support her in any way, leave alone her education. This is when her frail, ailing mother approach Child Welfare Committee (CWC) for support for her, and was referred to IAPA. This was in 2007.

Today, in 2013 having a commerce degree in hand and qualification in computers Bilkish is earning a decent income. She was working even earlier, to supplement her education cost by teaching English to children in IAPA's Asmita classes. She is today the bread winner and a big support to her family. She has come this far, despite heavy household burden, due to her own strong will that received support for coaching classes, necessities and continued guidance from the agency.