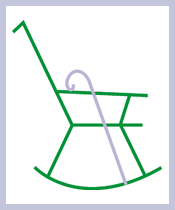 Nana Nani Foundation
324, A To Z Industrial Estate, Ganpat Rao Kadam Marg, Lower Parel West, Mumbai, Maharashtra, India, 400013
Founded Year: 2001
Cause category: Women Empowerment
Charity Bib Status:
Not Available
About NGO:
Nana Nani Foundation is a decade old ngo and is a firm believer in caring for the elderly by providing constant and innovative programmes for the senior citizens of our society through the institution of the Nana Nani parks. Our efforts are aimed at enriching the lives of senior citizens and creating a sense of overall self respect and dignity.
Fund Usage:
We are in the process of beautifying our park at Dadar and the funds raised during SCMM 2013 will be utilized for this as well as the maintenance of our park at Portuguese Church, Dadar, Mumbai.
Impact:
The funds raised during SCMM 2012 were used to build the seats and the fencing of our park at Chowpatty, Mumbai. This helped the elderly to enjoy their time in the park.