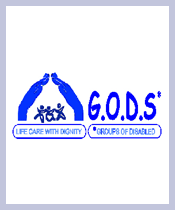 MBA Foundation
Godsí Heaven Building, Next To Crystal Palace Complex, Near Powai Police Station, Rambaug Area, Powai, Mumbai, Maharashtra, India, 400072
Founded Year: 2002
Cause category:
Telephone: 022-28574456
Charity Bib Status:
9 Available
Raised by 10 contributors.

About NGO:
MBA (Mutually Beneficial Activities) Foundation is a charitable organisation, working for the integrated rehabilitation of persons with disabilities. It was started in Jan., 2002 by a group of parents of 7 disabled girls.
We run five care centres in Powai, Chembur, Thane, Ambernath & Gorai & our regular activities include:
Early intervention clinic
Pre-vocational education & training,
Vocational training - for persons above the age of 18 years
Education through nios;
Daycare sheltered work centres to keep trained adults occupied, value adding & earning.
Life care centres for residential care of disabled people.
RCI recognized training programs - for teachers, care givers and parents.
We work towards the acceptance of persons with disabilities in the communities. We therefore, hold regular awareness programs on: A) awareness on issues relating to persons with disabilities through regular presentations. B) better acceptance by parents, family members, community, etc. C) empowerment of persons with disabilities thru the theme 'i too can'.
Fundraisers supporting this NGO:


Fund Usage:

PROJECT PROFILE -DETAILS & FINANCIALS: We are constructing an Integrated Rehabilitation Care Services complex in the land allotted by CIDCO in the institutional area in Airoli, Navi Mumbai . It is about 9000 Sq. ft. for the rehabilitation activities and residential facilities for adults. The building construction completion is expected in October 2015. A balance of Rs 2 Crores is still required for equipment and fixtures to complete the project and start operations in 2016. The Project details are available at our website: www.gods-mbafoundation.org.
Impact:
GODS ABODE, the new Airoli building will provide daycare, rehabilitation services and vocational activities for 300 differently-abled people (PWDs) at any given time. It will provide residential care facilities to 75 PWDs. It will help us propogate our care-center model and know-how to more and more people across regions.

Our care services help improve the quality of life of differently-abled individuals by keeping them engaged in vocational and rehabilitation activities at centre. They are given opportunities to be make/package useful products whose sales boost their self-esteem.

Case Study: Bhushan Jagtap, 31yrs old, is mentally challenged. As a child, he had attended a special school in Mumbai but moved to a village in UP when his mother remarried. She died in the village and the father, very ill, brought him to us, referred by the old school. Leaving him with us, the father passed away soon after.
Bhushan was under stress due to his traumatic past. He was dependent on others for activities of daily living (ADL), unable to communicate, or work with his hands. With no family member to support him, either emotionally or financially, his care and responsibility was entirely on us at our Gorai center. Along with medical checkup and intervention, we trained him from the basics, 5 years ago.
With frequent counseling, love, care and training, he has come out of his shell and participates in all activities. He is now 90% independent in ADL, happy to work and eager to help others. We are trying to find him a peon's job a Gorai missionary.