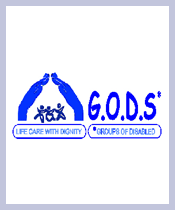 MBA Foundation
Godsí Heaven Building, Next To Crystal Palace Complex, Near Powai Police Station, Rambaug Area, Powai, Mumbai, Maharashtra, India, 400072
Founded Year: 2002
Cause category: Disability
Telephone: 02228574456 / 02228576972
Charity Bib Status:
Not Available
About NGO:
"AFTER US WHAT ?" a question from parents of persons with disabilities initiated the forming of MBA (Mutually Beneficial Activities) Foundation in December 2001, mainly to provide occupation through sheltered day care services and permanent life care services to those unable to find gainful occupation in mainstream or self-employment; and those who have no one to take care of them. Now it has rehab services for all age groups. Services include assessment, counseling (for parents also), therapy (speech, occupational, physio & psycho), early intervention for small children, prevocational and vocational training for youngsters and support in activities of daily living, and permanent residential life care services., with a lot of recreational activities like Bhajans, Yoga and Celebrations of Festivals. Admission is open 12 months of the year. Mission: - A LIFE WITH SELF ESTEEM & DIGNITY FOR THE DISABLED
Fundraisers supporting this NGO:


Fund Usage:

Construction of "An Integrated Rehabilitation Care Centre" for Persons with Disabilities, in Airoli, Navi Mumbai. This project will be completed in approx... 2 years and the total cost is estimated at around Rs. 9crores. On completion, this can support 75 residential beneficiaries, 300 day care beneficiaries (of all ages) and network with rural schools and spread awareness about differently abled children and support them.
Funds raised through participating in this Marathon will be utilized exclusively for Construction of this project.
Impact:
Bhushan Jagtap is 31yrs old mentally challenged man. Having attended a special school initially in Mumbai, he moved to a village UP, when his mother remarried. She died in the village and the father, very ill, brought him with reference from the old school. Leaving him with us, the father passed away soon after.
Bhushan was under heavy stress due to his past. He could not manage his daily activities, not able to communicate, or do any work with his hands. With diagnosis, medical checkup and assessment, his training started from the basics, 4 years ago.
Being a residential beneficiary with no family member to support him, either emotionally or financially, the whole responsibility was on us. He is totally being supported by us.
With continued counseling, love, care and training, he has come out of his shell and participates in all activities. 90% independent, happy to work and eager to help others are a few of the traits we find in him. Efforts are on to see if he can work as a peon in a nearby missionary in Gorai, where he lives.