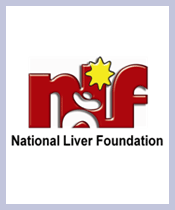 National Liver Foundation
National Liver Foundation, 303, Doctor House,opp Jaslok Hospital, Peddar Road, Mumbai, Maharashtra, India, 400026
Founded Year: 1999
Cause category: Health
Charity Bib Status:
Not Available
Raised by 0 contributors.


Donations for SCMM 2015 are closed. Thank you.
About NGO:
Hepatitis kills more people than HIV in most countries, yet the world remains dangerously blind, silent, and voiceless about hepatitis. Viral hepatitis is the leading cause of liver cancer. Hepatitis B and C are both preventable. Hepatitis C is curable for many people and there is hope for a higher cure rate in the near future with advancement in treatment. Early detection and treatment of chronic hepatitis B and C can reduce disease progression, limit transmission to others and prevent serious liver diseases.
In pursuit of creating awareness about the silent hepatitis epidemic and promoting prevention, treatment and care and support to the patients; the National Liver Foundation undertakes
Sensitization programme for the general public and medical practitioners
Mobilize hepatitis patients and establish hepatitis patients' networks across the country for peer support and advocacy
Advocacy for formulation of hepatitis related public health policies
Support for research initiatives and
Promote organ donations for liver transplantation.
Fund Usage:

One of NLF's core commitments is empowering people living with hepatitis and their families to actively get involved in their own health and well being. Empowered Hepatitis Patients can also take effort to ensure containing the transmission of disease from themselves to others. NLF already have mobilized patients and initiated a Hepatitis Patient Network in Mumbai. The Mumbai Hepatitis Patient Network proved a vital platform for patients to seek peer support and to learn from each other's experience. The Network also has undertaken awareness campaigns and advocacy efforts with the health ministry seeking attention on hepatitis prevention, treatment and eradication.
NLF is planning to expand similar Hepatitis Patient Networks across the country, especially in hepatitis hotspots. This requires different stakeholders' involvement, mobilization of patients, meetings, sensitization workshops and logistics and involves employment of human and financial resources.
NLF appeal to all benevolent donors to contribute for this cause and assures you that NLF will be spending the funds raised through the UWM's marathon event, for establishing and capacity building Hepatitis Patient Networks in at least 10 states in India.
Impact:
Patients as Agents of Change: "I was turned away by several doctors, life seemed reaching an end until I was referred to Dr Samir Shah of National Liver Foundation. Dr Samir has spared enough time to assure me that I will be all right soon and the foundation supported my treatment cost. Today I live a healthy life and want everyone to know that there is no need to panic, hepatitis is treatable" these were the words of Mr. Chandra Bhan Prasad (47), a plumber who reached Mumabi for job 15 years ago from Gorakhpur. He was one among the many empowered patients who have spoken at the world hepatitis day event organized exclusively by the Hepatitis Patients Network of National Liver Foundation at Worli, Mumbai on 28 July 2013.
Mr Chandra Bhan Prasad found that he is having hepatitis C when he has undergone a medical check-up for a work visa for Saudi Arabia. Lack of awareness among most clinicians and the general public about hepatitis have made him suffer mental agony and hopelessness for a long while. NLF now facilitates empowering such patients to organize themselves, engage in awareness generation and advocacy and fill up the void.