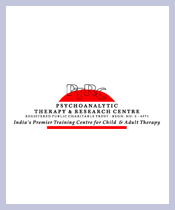 Psychoanalytic Therapy and Research Centre
4, Veetrag Chambers,46, Cawasji Patel Marg, Fort, Mumbai, Maharashtra, India, 400001
Founded Year: 1/1/1972
Cause category: Education
Telephone: 022-22813735
Charity Bib Status:
30 Available
Raised by 5 contributors.

About NGO:
PTRC has 2 clinics (Fort and Bandra) where therapy & counseling sessions are offered at a low cost to people who are not affording.
Fundraisers supporting this NGO:


Fund Usage:

Funds will be used towards therapy for needy people suffering from mental health issues and to provide scholarships to needy students training to be mental health professionals.
Impact:
DUE TO REASONS OF CONFIDENTIALITY WE CANNOT REVEAL CASE STUDIES